'Most serious effects of human activities on Earth' are getting worse – study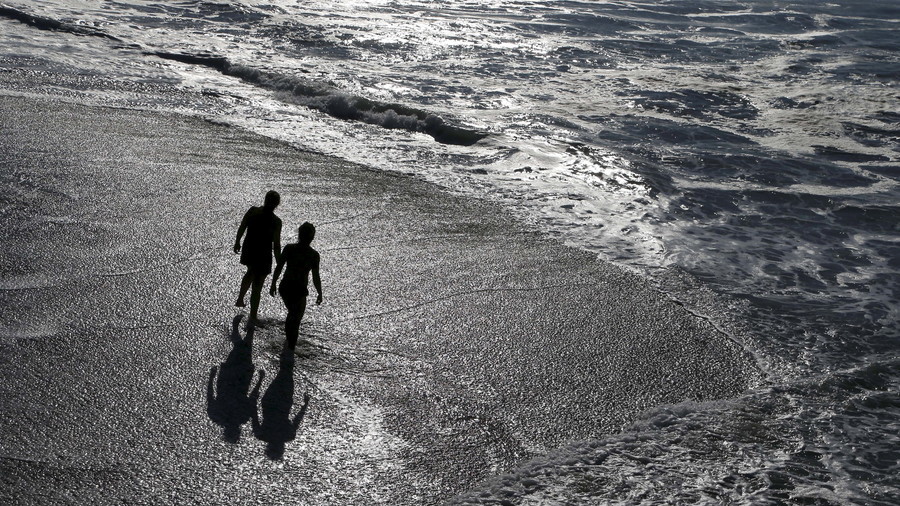 The volume of ocean water completely devoid of oxygen has almost quadrupled over the last 50 years, a new scientific study has revealed.
Scientists from GO2NE (Global Ocean Oxygen Network), a United Nations working group, say the ocean has lost around 2 percent of its dissolved oxygen, an element vital to the survival of marine life, oceanic diversity and natural geochemical cycling.
The team was set up specifically to investigate the impact of deoxygenation and the resultant study, which was published in the journal Science, is considered the most comprehensive analysis of ocean oxygen depletion. The main causes of oxygen depletion outlined in the study are pollution and climate change – with humans playing the biggest role in the drop.
READ MORE: 'Armageddon in the making': Sea creatures plagued by human plastic pollution (DISTURBING VIDEOS)
"Oxygen is fundamental to life in the oceans,"said lead author of the study Dr Denise Breitburg, a marine ecologist with the Smithsonian Environmental Research Center. "The decline in ocean oxygen ranks among the most serious effects of human activities on the Earth's environment."
As a result of climate change, warming of the ocean's surface has made it harder for oxygen to penetrate the deep ocean, while general warming makes it difficult to keep the oxygen held inside it. The team found the drop in oxygen has also led to a rise in "dead zones", oceanic areas incapable of supporting any marine life. Coastal regions in particular have seen a ten-fold increase in these zones. There have even been reports of 100-mile stretches in which no life is found.
READ MORE: 'Time is running out': 15,000 researchers issue doomsday warning
Pollution of the ocean from sewage and fertilizer overflow which stimulates the growth of algae, a process known as "nutrient loading", has been cited as one of the reasons for the coastal depletion.
"Combined effects of nutrient loading and climate change are greatly increasing the number and size of 'dead zones' in the open ocean and coastal waters, where oxygen is too low to support most marine life,"said Dr Vladimir Ryabinin, executive secretary of the International Oceanographic Commission that formed GO2NE.
Experts have warned the collateral damage of unhealthy ecosystems in the ocean can be far reaching and extensive. "It's a tremendous loss to all the support services that rely on recreation and tourism, hotels and restaurants and taxi drivers and everything else," said Dr Lisa Levin, a biological oceanographer at Scripps Institution of Oceanography and one of the study's co-authors.
Unlike most climate change disasters, the case of nutrient-driven ocean oxygen decline can be solved with local actions like improved sewage systems.
You can share this story on social media: