1,000s of sea creatures wash up in Canada, no-one knows why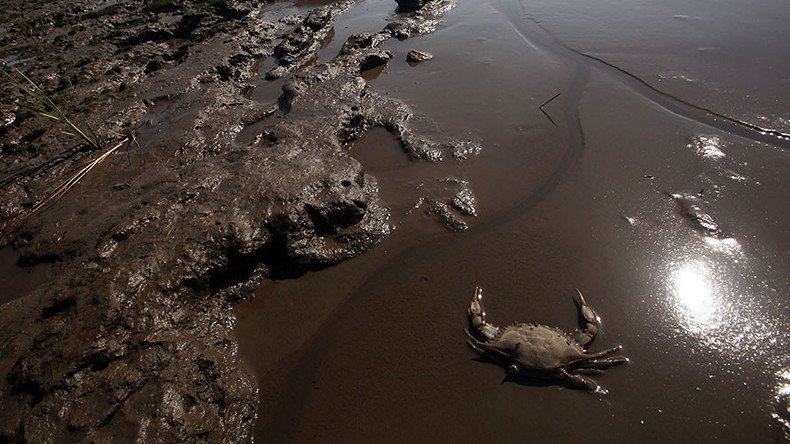 Canadian officials are struggling to determine why thousands of sea creatures have turned up dead on some beaches along the Bay of Fundy near Digby, Nova Scotia. So far, tests have found nothing out of the ordinary in the sea.
"We have ruled out the usual suspects," said Kent Smedbol, manager of population ecology for Canada's Department of Fisheries and Oceans (DFO), after scientists went out and examined the bay on Thursday. Oxygen levels, salinity, temperature, and water samples all came out normal, while the seabed showed no signs of a massive die-out.
"It is a little bit perplexing and now we're broadening out our analysis again, looking at things that might be less likely," Smedbol said, as cited by CBC News.
Thousands of creatures, including herring, crabs, lobsters, and starfish, have washed up on shore since November. Whatever was causing the phenomenon seems to have ended now, as fresh dead animals are no longer appearing.
"The good news for me is that it doesn't seem like the event is worsening," said Derreck Parsons, a senior compliance program officer for DFO.
The remains of the creatures didn't give any hints as to what had killed them either. Scientists have found no signs of trauma, poisoning, or disease, dispelling earlier concerns, which prompted a warning to be issued to local residents cautioning them not to collect or eat the dead fish.
The DFO doesn't believe that the new tidal turbine brought online in the Bay of Fundy last month is likely to be the culprit, as it would have affected more fish species and beaches in the area, Smedbol said.
You can share this story on social media: