As US seeks emergency UN meeting on Iran, Russia reminds it of Ferguson & Occupy crackdowns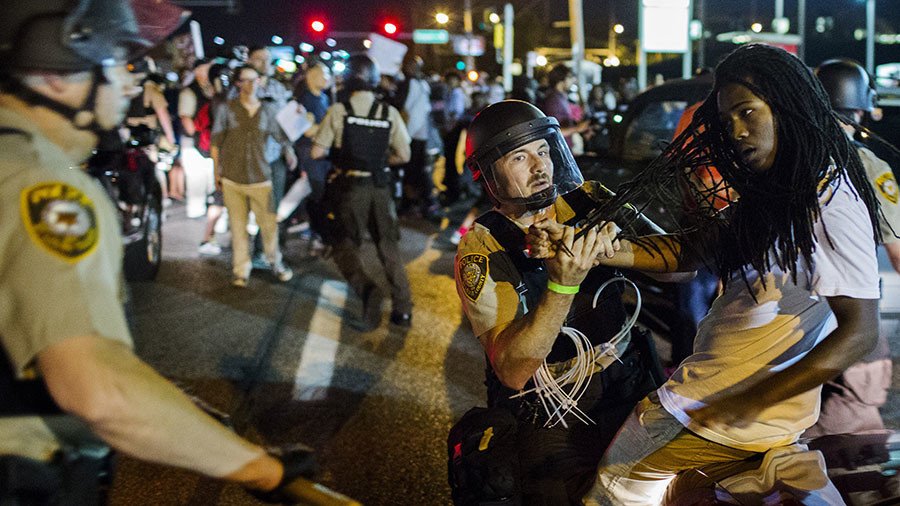 The US has said it will call an emergency UNSC meeting to discuss the unrest in Iran, citing the need to support the protesters. Moscow says the move is hypocritical, given Washington's own history of cracking down on protests.
America's UN envoy, Nikki Haley, said Washington would call for an "urgent" UN Security Council (UNSC) meeting on Iran Monday, but there's been no word yet from the UN on such a meeting being scheduled. Kairat Umarov, Kazakhstan's envoy to the UN, who is now holding the rotating presidency of the UNSC, said Tuesday the council has not yet added Iran to its agenda and no decision has yet been taken on the issue.
Haley was emphatic in her support of Iran's anti-government protesters, praising their "great bravery" and calling on the international community to support them. "The people of Iran are crying out for freedom," Haley told journalists at a news conference. "All freedom-loving people must stand with their cause," she added, while promising to also seek an emergency session of the UN Human Rights Commission.
Washington's latest attempt at masquerading as a global human rights defender was met with ridicule in Moscow, which reminded the US about its own approach when dealing with protests whenever they occur on American soil. "There is no doubt that the US delegation to the UN has something to tell the world," Russian Foreign Ministry spokeswoman, Maria Zakharova said on Facebook.
"Haley can, for example, share the US experience of putting down protests, tell [the Security Council] about the mass arrests and crackdown against the Occupy Wall Street movement or about the "clean-up operation" in Fergusson," she sarcastically added.
The Occupy Wall Street protests began in the world's financial capital, New York City, in September 2011. People came to Zuccotti Park located in the Wall Street financial district to protest against social and economic inequality in the US. Despite the peaceful nature of the protest, the police crackdown was swift, arresting as many as 700 protesters in one day as they marched across Brooklyn Bridge on October 1. Later, it was also revealed the FBI monitored movements through its Joint Terrorism Task Force and assigned counterterrorism agents to investigate OWS, despite labelling it peaceful.
Fergusson, Missouri, witnessed massive protests in 2014 following the death of Michael Brown, an unarmed 18-year-old black man who was shot and killed by a police officer. US authorities imposed a curfew in the area while military police repeatedly dispersed the protesters using tear gas and other means. Later, the Missouri governor deployed National Guard troops to secure the area.
You can share this story on social media: