Thousands flee fireworks blasts as New Year's celebrations go wrong at Aussie beach (PHOTOS, VIDEOS)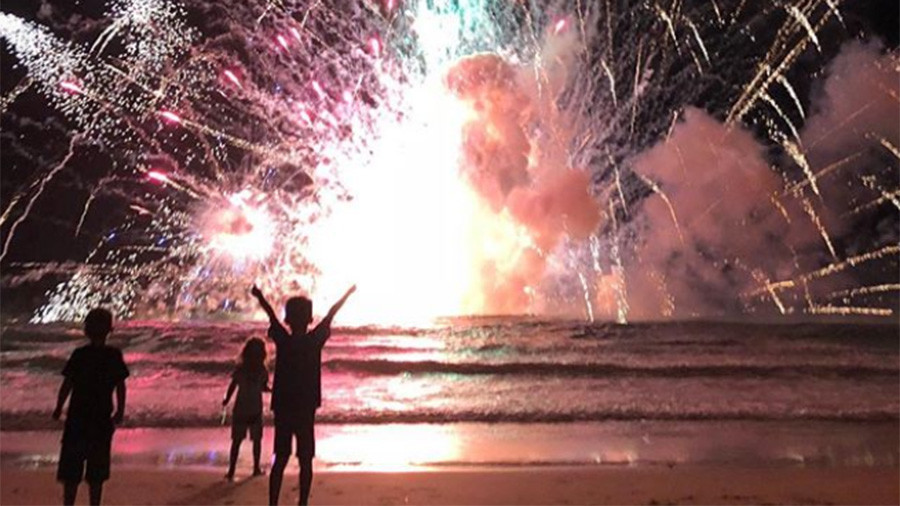 Two people were injured and thousands had to flee after a barge carrying fireworks caught fire at an Australian beach. Videos on social media show a huge explosion followed by an inferno, with people running and shouting.
The fireworks erupted at Terrigal Beach in New South Wales on Sunday evening. Two men operating the fireworks were slightly injured in the incident.
"Two men on the barge suffered minor injuries and were treated by NSW Ambulance paramedics before being taken to hospital," a NSW police spokesman said.
Thousands of spectators were forced to flee the beach just five minutes into the show after the barge caught fire, according to reports in local media.
"The fireworks were going off as you'd expect and then suddenly there was a hell of an explosion. Next thing the barge was on fire," Terrigal resident Kevin Andrews said, as cited by the Sydney Morning Herald. The explosions left the barge "well and truly alight right in front of the surf club," another spectator said.
You can share this story on social media: