Zombie riot? Clashes with police turn festive celebrations into Halloween horror in Germany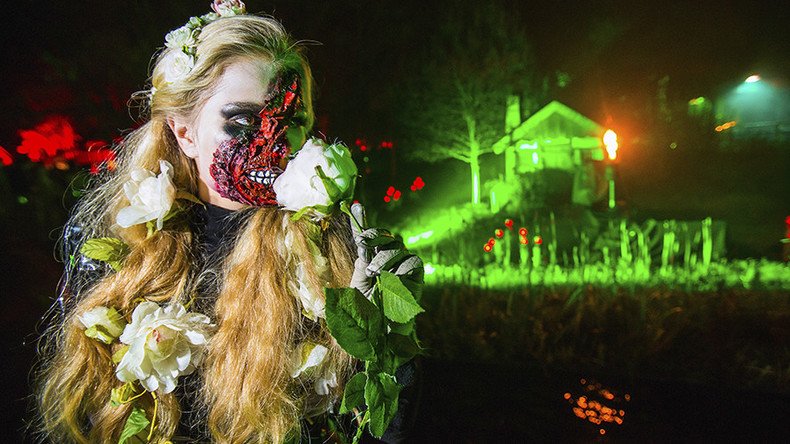 Disturbances broke out in several German cities, including Hamburg and Berlin, where groups of youths attacked passers-by and police as hundreds of young people celebrated Halloween across the country.
Eggs and fireworks were hurled at law-enforcement officers in Hamburg, where several hundred youths rioted in three districts, Zeit Online reported. Six young people were detained, with two criminal cases initiated.
Police had to reinforce their presence outside Cologne Cathedral over reports of "heavily intoxicated and aggressive groups of men," in the city center, who were mostly of North African or Arab origin, according to Zeit.
In Berlin, around 100 young people attacked passers-by and policemen. Many law-enforcement officials wore helmets and protective vests. "We had to summon our colleagues for support several times," a police spokesman said, as cited by Zeit. Two teenagers aged 15 and 16 were briefly detained for causing serious bodily harm.
Although the zombie walk in downtown Essen was largely peaceful, disturbances broke out at the railway station, forcing local authorities to close services for around an hour. Approximately 200 men reportedly gathered in small groups around the railway station.
READ MORE: New York not spooked: City holds annual Halloween parade after terrorist attacks
Some altercations occurred between them and participants of the zombie walk, with verbal assaults and "a few offenses" hurled by both sides, Volker Stall of the Federal Police said, as cited by Der Spiegel.
You can share this story on social media: