Europe 'should be interested' in improving Russia-US ties, key to non-proliferation – German FM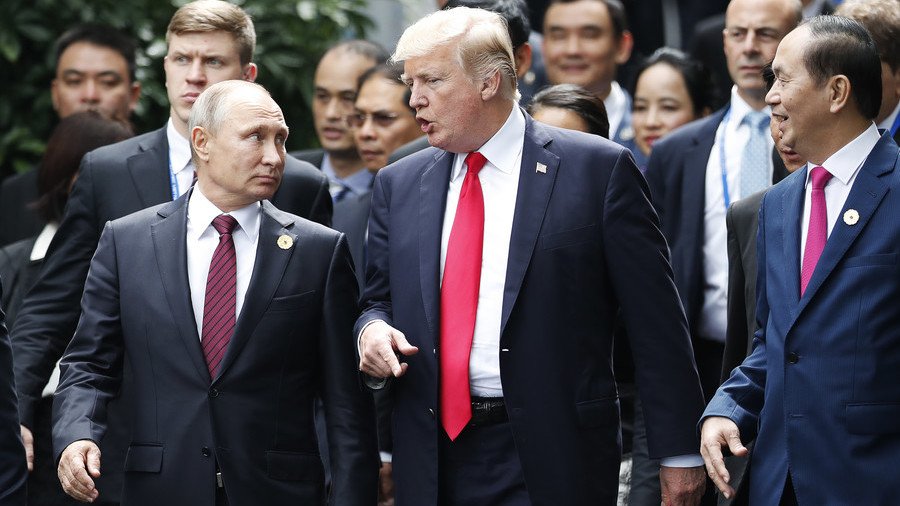 Improvement in US-Russia relations should be of great interest for Europe, since the two states' joint efforts are key to halting nuclear proliferation and resolving the North Korean deadlock, the German foreign minister says.
"We in Europe should exactly be interested [to see] the relations between the United States and Russia improve," Foreign Minister Sigmar Gabriel told Germany's Funke media group on Sunday, as cited by Berliner Morgenpost.
If relations between the two world powers remain as bad as they are now, other countries might take advantage of it, he maintained, adding that this is why Europe is so keen to bring the Americans and the Russians closer.
Gabriel, who on numerous occasions has called for ties between Russia and the West to be mended, said only Washington and Moscow – backed by Beijing – are able to halt nuclear proliferation.
North Korea, one of the main sources of problems in the area of non-proliferation, should not become a nuclear power, Gabriel said. "If North Korea obtains nuclear weapons and if the rest of the world looks on, this will be damn dangerous," as other nations will follow in Pyongyang's footsteps.
Meanwhile, going too tough on North Korea will draw consequences that are hard to foresee, the foreign minister said, warning that military action would cost "incomprehensible human casualties."
Amid repeated military drills by the US and its allies near the Korean Peninsula, Moscow also voiced support for a balanced approach in dealing with Pyongyang, cautioning against coercive action against the reclusive state. Earlier in December, Russian Foreign Minister Sergey Lavrov said nobody "in his right mind" wants to spark a war on the Korean Peninsula. His words were echoed by Nikolay Patrushev, head of the Russian Security Council, who said later in the month that an all-out war would cause a humanitarian crisis in the region and result in tens of thousands of Americans citizens being killed there.
READ MORE: Moscow ready to repair ties with US despite 'regrettable' security strategy – Ambassador to US
In April, the UN Institute for Disarmament Research (UNIDIR) warned in a report that the world, with over 15,000 nuclear weapons possessed by nine states (the US, Russia, China, the UK, France, India, Pakistan, North Korea, and Israel), now appears "full of potential for catastrophe."
"The threat of a nuclear weapon detonation event in 2017 is arguably at its highest in the 26 years since the collapse of the Soviet Union," said the research paper written by several scholars and disarmament experts. One of the major factors threatening global security is the current state of US-Russia relations, the researchers argued.
You can share this story on social media: