South Korea seizes 2nd ship suspected of oil trade with North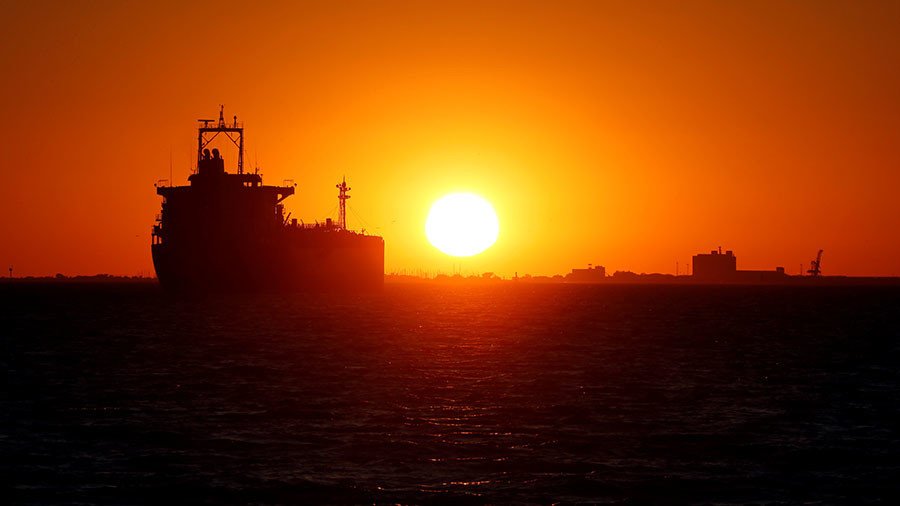 A Panama-flagged ship suspected of selling oil to North Korea in international waters has been seized by South Korea. Such trade is banned by a UN Security Council resolution targeting Pyongyang for nuclear and missile tests.
The 5,100-ton KOTI tanker was detained by authorities in the port of Pyeongtaek-Dangjin in South Korea's Gyeonggi Province, Yonhap news agency reported. Security and customs officials decided last week not to let the ship leave the port after suspecting it of engaging in ship-to-ship oil trade with North Korea in violation of UN sanctions.
The Sunday report said most of the crew of the KOTI were Chinese and Myanmar nationals. South Korean authorities would not provide details of the ongoing investigation.
Earlier on Friday, Seoul announced that it was investigating the Hong Kong-flagged Lighthouse Winmore tanker for allegedly transferring up to 600 tons of petroleum to a North Korean vessel in October. The ship was seized on November 24 at the port of Yeosu.
The report triggered an international scandal as US President Donald Trump accused China of being "caught red-handed" supplying oil to North Korea. Similar accusations against Russia were voiced by anonymous western European officials, who told Reuters three such exchanges had happened in October and November. Both China and Moscow denied that their governments acted to undermine the UN sanctions against North Korea through failing to enforce them.
Ship-to-ship trade with North Korean ships was banned by the UN Security Council in September in response to Pyongyang's sixth nuclear test earlier the same month. The measure was meant to eliminate a loophole used by Pyongyang to avoid trade restrictions imposed by the international community.
You can share this story on social media: