Reports of US-China intelligence hotline over Korean crisis 'fake news' – state media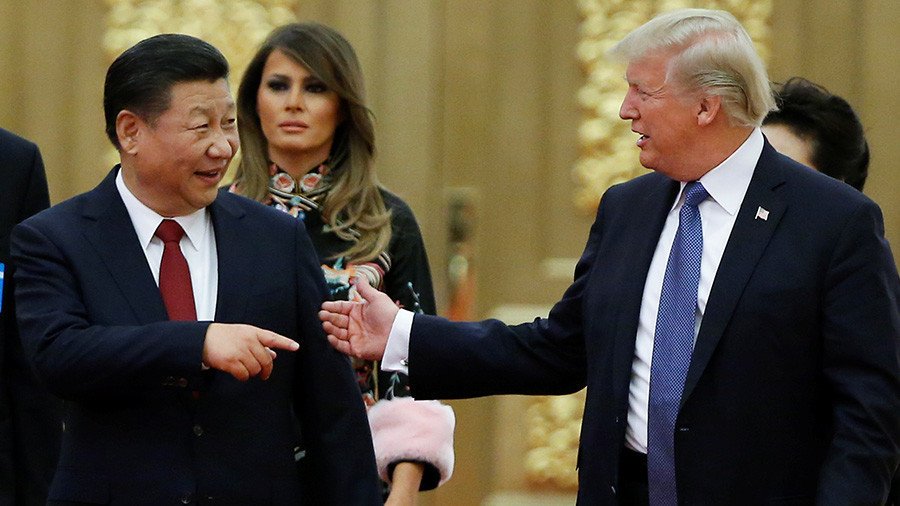 China's Global Times newspaper, which has government ties, has denied reports in the Japanese press which claim that Beijing and Washington have agreed to share intelligence related to North Korea.
The original report was published Monday by the influential Japanese newspaper Asahi Shimbun. The report said several US government sources told it that US President Donald Trump and Chinese President Xi Jinping had agreed to intensify intelligence sharing during Trump's November visit to Beijing.
The two sides reportedly agreed to compare notes on North Korea's nuclear and missile programs and the effect that the international economic sanctions are taking on it. The sharing would "extend to such issues as how to secure North Korea's nuclear weapons and dealing with refugees from North Korea should a military encounter occur," according to the newspaper.
The agreement also reportedly includes periodic meetings between high-ranking military and intelligence officials of the two nations and a hotline established between the HQ of the US Forces Korea in Seoul and the Chinese military's Northern Theater Command, which is based in Shenyang, Liaoning province, the Asahi Shimbun said.
The short denial published by the Global Times, an international branch of the People's Daily, the official newspaper of the Chinese Communist Party, said there was no hotline between the US and Chinese militaries described by the Japanese publication.
"There is no direct contact between US forces in South Korea and the Northern Theater Command or any other Chinese military organ, nor is there any plan to set up a hotline," the newspaper reported citing an anonymous source.
Another military source called the report "fake news" when talking to the Global Times and said it was meant to "drive a wedge between China and North Korea and distract South Korea's attention."
China supports the pressure put on North Korea by the UN Security Council and its participation is essential for implementing the sanctions. However, Beijing has repeatedly voiced concern over Washington's belligerent rhetoric directed at Pyongyang. The Chinese government as well as the Kremlin have been calling on the US to strop military exercises near the North Korean border in exchange for Pyongyang's freeze of further nuclear and military tests. Such a move would defuse the tension and allow talks between Washington and Pyongyang to start. The US has rejected the idea.
You can share this story on social media: