Druze soldier savagely beaten by IDF 'comrades,' denied lift to hospital for 'hours'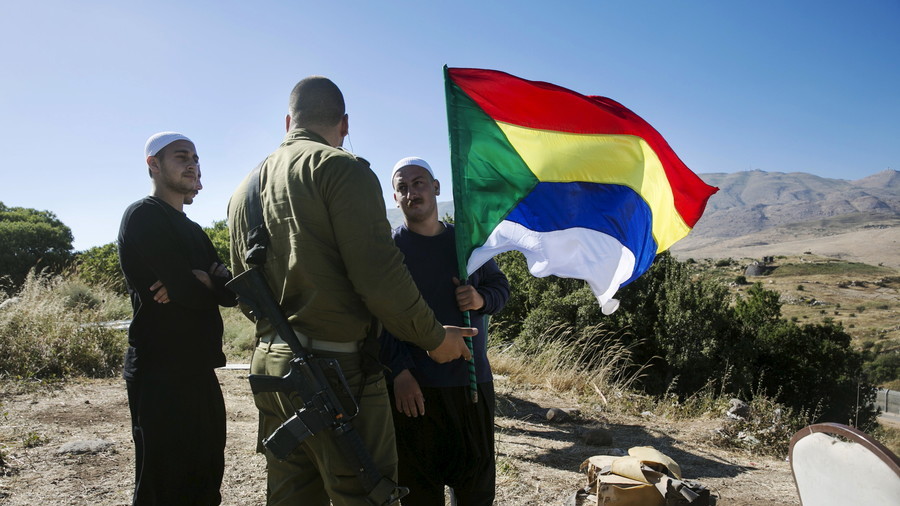 Two IDF soldiers have been charged with assault after brutally beating a fellow Druze serviceman until he was rendered unconscious. Relatives are accusing an IDF commander of deliberately delaying the request for medical help.
Israel's Military Prosecutor's Office on Tuesday charged the two Israel Defense Forces (IDF) servicemen with aggravated assault and causing serious injury in aggravated circumstances. They are accused of beating the Druze soldier in two separate instances while stationed together in northern Israel.
According to a statement released by the victim's family, the Druze soldier was at first "savagely kicked and punched" for refusing to vacate his own dorm. He was assaulted again the next day, leaving the soldier unconscious with a broken nose, "bleeding and humiliated on the ground." Soldiers and officers nearby came to his aid and stopped the attack, the statement said.
The IDF Military Police arrested the two soldiers shortly after the attack. Israel's Military Northern District Court has requested that the pair charged with the assaults remain in custody until the judicial proceedings against them are concluded.
"The IDF will not accept the violent acts towards soldiers and will continue to act, using the tools at its disposal in order to prevent a recurrence of similar incidents and in order hold anyone accountable who acted violently and against the law," the Military Prosecutor's Office said in a statement.
According to family members, the victim's base commander initially denied the Druze soldier's request for a military vehicle to take him to a hospital. Only hours later did the commander allow him to be taken into emergency care, it was reported. Despite a doctor's recommendation that he go home to rest and heal from his injuries, the soldier was ordered to return to his base, the statement, released on Facebook, said.
Speaking with Israel's Ynet, the victim's grandfather described the assault as attempted murder and said the IDF should be held accountable. "Look at the pictures. They speak for themselves. I wouldn't say these were blows. I would say this was an attempted murder," he said. "Everyone on the base responsible needs to be held to account. It doesn't matter whether he was a Druze soldier, a Muslim soldier or a Jewish soldier. He is a soldier in the IDF."
The Druze practice a branch of Shia Islam known as Ismailism. As a religious minority, the Druze have faced discrimination and violence in Israel. In 2015, a Druze IDF soldier was beaten at a nightclub – reportedly for "speaking Arabic." A similar incident occurred the same year, when a Druze university student and former IDF soldier was beaten for speaking Arabic near Jerusalem's Central Bus Station.
The assault comes a month after the IDF mulled crossing into Syrian territory to "protect" a Druze village.
You can share this story on social media: