Assange's Twitter account mysteriously goes dark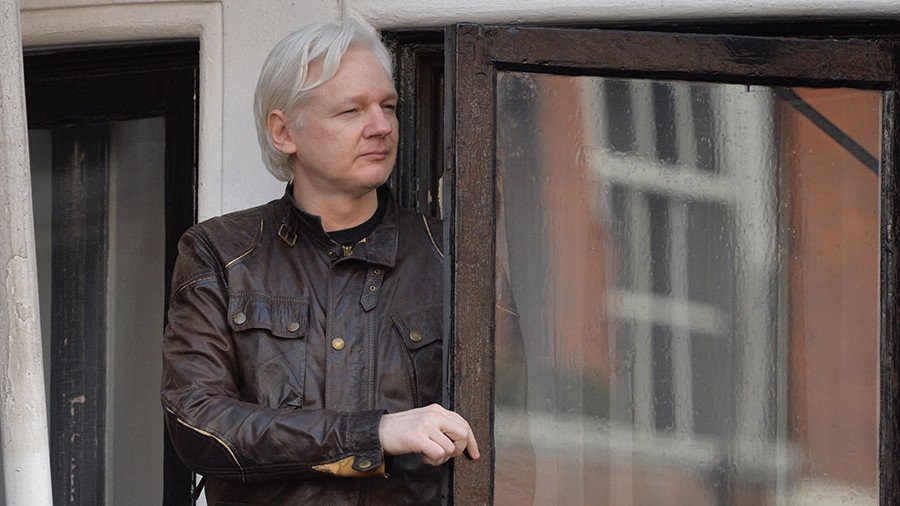 "Sorry, that page doesn't exist!" was the only message facing disheartened visitors who tried to access Julian Assange's official Twitter account on Monday.
It was not immediately clear whether the leader of the transparency organization Wikileaks deleted the account @JulianAssange himself, or whether it was expunged by malignant hackers. It reportedly vanished in the early hours of Monday morning.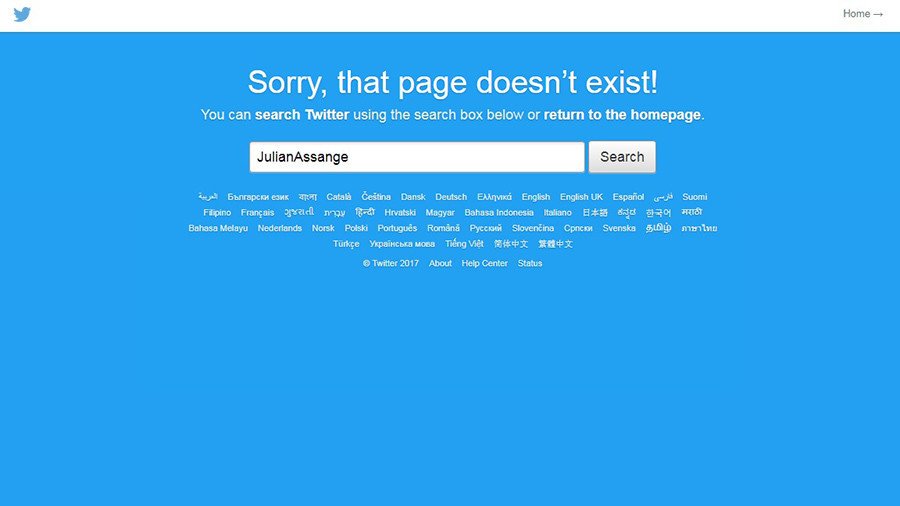 It does not appear that the account has been suspended by Twitter, as a message about the account having been blocked is lacking. The handle has been inactive since Friday, although @WikiLeaks is operating as usual.
No official comments have been released by Assange, who has resided in the Ecuadorian embassy in London ever since his application for political asylum. While in May Sweden dropped an extradition request that it previously placed based on sexual abuse allegations, the UK maintained that Assange would nevertheless be arrested if he left the embassy. Ecuador and human rights activists worldwide have been calling for London to grant Assange safe passage, while a UN panel found he has been in "arbitrary detention."
Assange has been using Twitter as a crucial medium for his whistleblowing activity, as well as keeping his subscribers up to date on the paradoxes surrounding his asylum conundrum. In spite of his prolific tweeting, his journalistic work, and an abundance of copycats using Assange's picture, Twitter refused to grant the whistleblower the blue check-mark it confers on "verified" accounts.
You can share this story on social media: