'Rip open the skies!' Israeli agriculture minister calls for mass prayer to end drought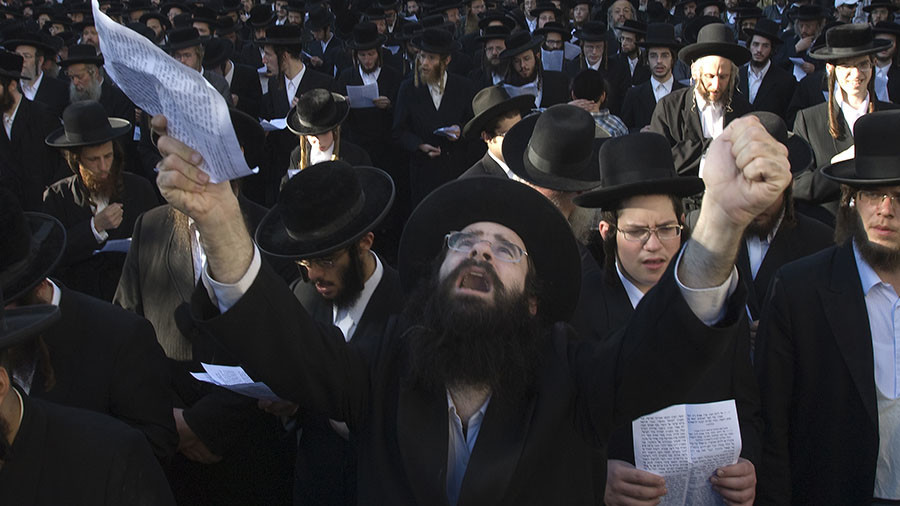 With Israel facing another dry winter, its agriculture minister is thinking unconventionally and has invited farmers and the general public for a mass prayer at the Western Wall with hopes it will finally "rip the skies open."
"Unfortunately, after four years of drought, we've only had a little bit of rain so far (this year), less than the multi-annual average, and this winter is shaping up to be dry," Uri Ariel told the Ynet News website.
"I call on the public to take part in the prayer… And bring umbrellas because together we will rip open the skies," he stated. The minister's call was backed by Israel's two Chief Rabbis, Yitzhak Yosef and David Lau; farmers, settler leaders and heads of agricultural organizations who said they were all planning to attend the mass prayer scheduled for Thursday.
The supreme spiritual authority in Judaism, the Chief Rabbinate, also called on synagogues to make arrangements for special prayers to be recited three times a day during services. It also declared Thursday a day of fasting, prayer and repentance, asking God for rain, Arutz Sheva reported.
"He will see our suffering and hear our prayers, and fulfil our requests for mercy, providing rain and blessed dew. May God Bless us with the dew of heaven, the fat of the land, and bless us with peace," the declaration by the Chief Rabbinate said.
However, many people on Facebook and Twitter were puzzled by the authorities' over-reliance on a higher power, urging practical steps to tackle the drought. "I don't want to rain on your parade… It will be more efficient if you worry about adding more desalination plants," one said as cited by Jewish Chronicle paper.
READ MORE: Eastern Mediterranean drought worst in 900 years – NASA
According to the weather model by the European Center for Medium-Range Weather Forecasts, which Israel relies on, there is a 64.7 percent chance of insufficient precipitation in the country's primary rainy months of December, January and February.
You can share this story on social media: