Eastern Mediterranean drought worst in 900 years – NASA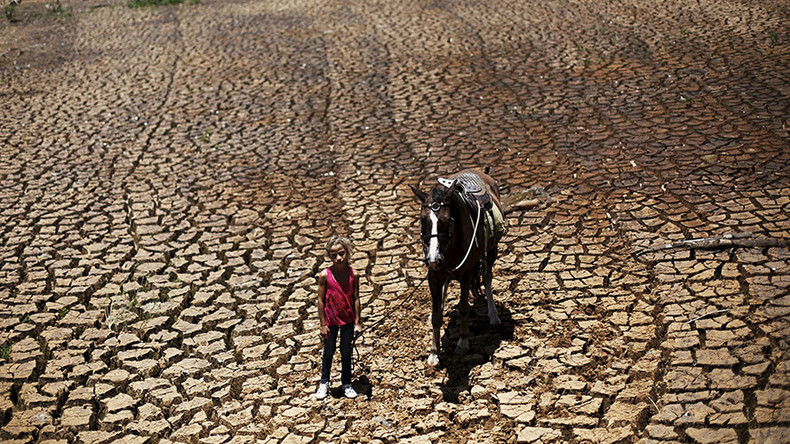 A recent drought in the Eastern Mediterranean was the most devastating in nine centuries, a new NASA study shows. Scientists reached the conclusion after studying tree rings, which can indicate humidity changes over time.
NASA recently published a study analyzing the humidity of the climate over a nine-century period in the Levant region, which includes Cyprus, Israel, Jordan, Lebanon, Palestine, Syria, and Turkey. According to the research, a drought that started in 1998 and lasted until four years ago was the worst within the time period of 1100-2012.
"Estimating uncertainties using a resampling approach, we conclude there is an 89% likelihood this drought is drier than any comparable period of the last 900 years and a 98% likelihood it is drier than the last 500 years," the study reads.
Scientists deduced this from the thickness of the growth rings of trees in the listed countries. The more water there was in the corresponding year, the thicker a tree ring is.
"Rings of trees both living and dead were sampled all over the region, from northern Africa, Greece, Lebanon, Jordan, Syria and Turkey. Combined with existing tree-ring records from Spain, southern France, and Italy, these data were used to reconstruct patterns of drought geographically and through time over the past millennium," the NASA website says.
In addition to temporal climate change, NASA was able to compare different geographical regions of the Mediterranean. As it turns out, if one country of the basin is suffering from low humidity, it is very likely that drought is also present in others. This however is not a rule, as at times the northern regions of the Mediterranean were dry, whereas North Africa was humid – and vice versa. This phenomenon owes its existence to two air currents, the North Atlantic Oscillation and the East Atlantic Pattern.
Some trends discovered by the scientists are not only due to natural processes, as researchers believe they were caused by anthropogenic influences and global warming.
You can share this story on social media: