Iranian MPs back bill recognizing Jerusalem as Palestinian capital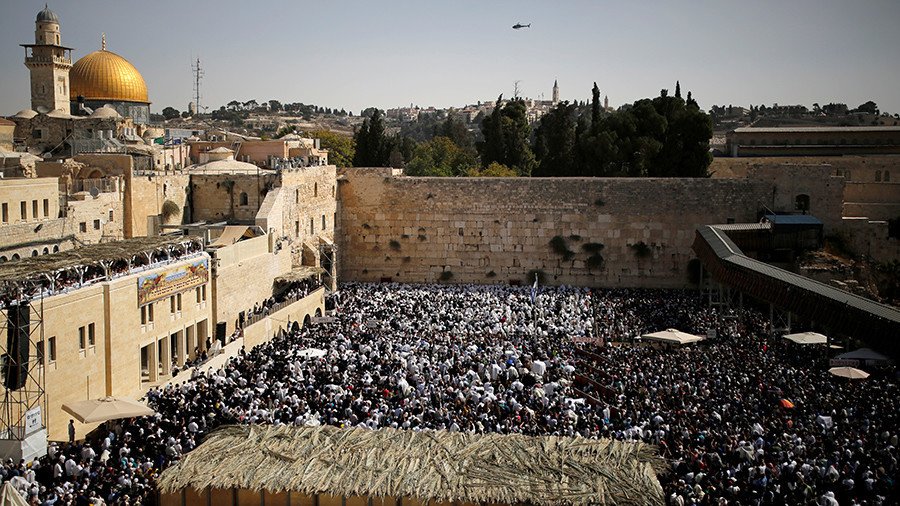 Iranian MPs have overwhelmingly voted in favor of a bill that would see Jerusalem recognized as the capital of the Palestinian State during a parliamentary session Sunday.
The motion was backed by 187 of the 233 deputies, with 15 voting against and 9 abstaining, Iranian media reported. The measure will become Article 1 of the new legislation that stipulates Iran's support for Palestine which the parliament will debate over the next two days.
On Thursday, the UN General Assembly voted overwhelming in favor of a non-binding resolution declaring the US recognition of Jerusalem as Israel's capital "null and void." Earlier this week, the American ambassador to the UN, Nikki Haley, vetoed a draft UN Security Council resolution, which also rejected Donald Trump's declaration.
Iran's Foreign Ministry said the US veto was no surprise for Tehran because of America's "racist and hostile policies that unilaterally back" Israel which has occupied Jerusalem since 1967. The "provocative and unwise decision" underlined the "lack of compliance with international resolutions" by the Americans, ministry spokesman, Bahram Ghasemi said as cited by the Mehr news agency.
The Iranian state "strongly condemns this move and urges all countries and the international community to prevent its implementation to preserve international peace and security," he added.
Trump's recognition of Jerusalem as the Israeli capital on December 6 drew widespread international condemnation, with European leaders denouncing it as dangerous and harmful to the Israeli-Palestinian peace process. Last week, the Organization of Islamic Cooperation (OIC) held an emergency summit where member countries acknowledged East Jerusalem as the capital of Palestine in response to the US move.
READ MORE: Abstained or absent during UN rebuke of US Jerusalem move? Come party with Nikki Haley!
The violent clashes that followed between Israeli security forces and Palestinians in East Jerusalem, the West Bank and Gaza have still not completely died down, resulting in at least 11 Palestinians being killed and over 3300 injured, according to the Palestinian Health Ministry. Thousands of people also took to the streets to protest and burn US flags in Jordan, Iran, Egypt, and elsewhere across the Muslim world.
You can share this story on social media: