Russian Central Bank head sings to promote new 2,000 ruble notes (VIDEO)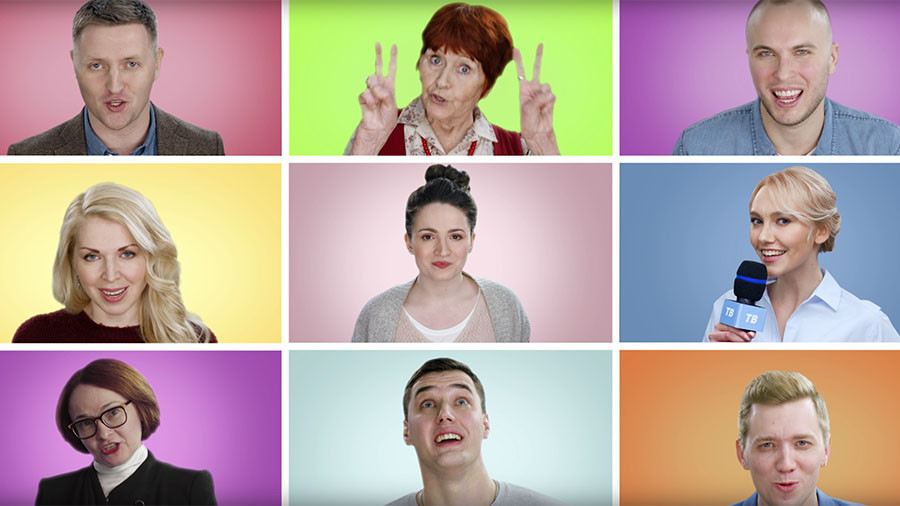 The new Russian 2,000 ruble note elicits spontaneous singing, a viral promotional video by Russia's Central Bank claims, and even its head, Elvira Nabiullina, is getting in on the act.
In the video, a reporter uses the new bill to buy an ice cream in a large mall. As soon as she hands over the banknote, the saleswoman and other shoppers around her break into a rendition of the famous '90s Russian rock anthem, "Vladivostok 2000." The song by Mumiy Troll was written in anticipation of the millennium, but became a perfect match for the promo as the blue 2,000-ruble note features the sights of Vladivostok.
At some point during the video, Central Bank head Nabiulina appears among the numerous singers swapping each other rapidly on screen. The clip has been watched by over half a million people in the two days since its release.
READ MORE: Head of Russian central bank named European Banker of the Year
The new 2,000 and 200 ruble notes were introduced in Russia in mid-October and are now being put into circulation. The 200 ruble bills – featuring the landmarks of Crimea – is what the reporter receives as change after getting her ice cream.