Swiss government opposes nationwide burqa ban, says Cantons must decide locally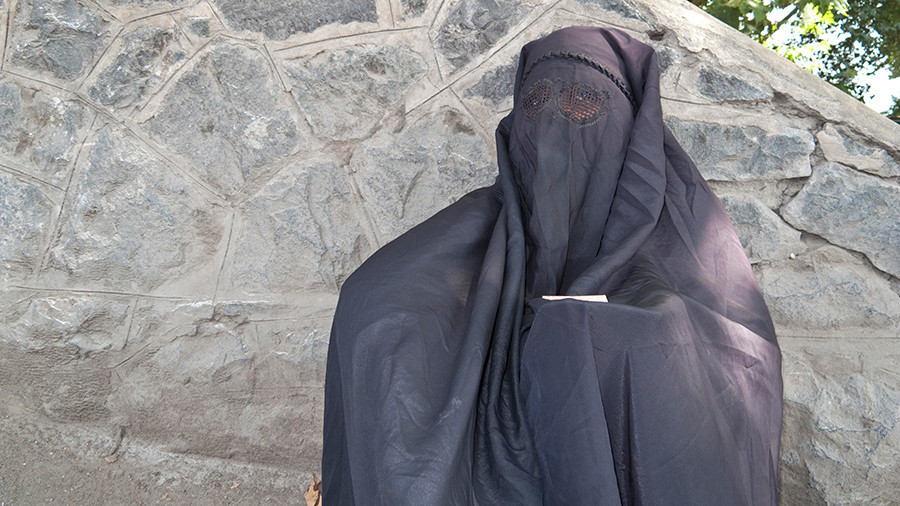 Swiss authorities have rejected a popular campaign sponsored by a right-wing party calling for a nationwide ban on face veils. The federal government believes the matter falls under the jurisdiction of individual Cantons.
In September, the Committee of Egerkingen run by a member of the populist Swiss People's Party (SVP), presented the Federal Chancellery with a 'Yes to the ban to hide the face' initiative, calling for a nationwide ban on the burqa, niqab and other full-face coverings in public. The campaign garnered over 100,000 signatures required under the Swiss system of direct democracy to push it to a public vote, which supporters hope to happen by 2020.
READ MORE: 'Anti-drone' burqa designer unveils camouflage clothing project to dupe facial recognition (VIDEO)
On Wednesday, the Federal Chancellery ruled it cannot support a nationwide ban on face veils, and instead, referred the issue to individual Cantons.
"The Federal Council rejects the popular initiative because it would lead to a single solution for all cantons. Regulation of public spaces in Switzerland is traditionally a cantonal matter," the government said in a statement. "So cantons should continue to decide for themselves whether to enact a ban on facial coverings. In particular, they must settle their own attitude towards veiled tourists from the Arab world."
Around 350,000 of Switzerland's 8.3 million population are Muslim, but the issue of their integration into Swiss society is dividing the European nation. Zurich, Solothurn, Schwyz, Basel-Stadt and Glarus have so far refused to outlaw the concealment of the face, while the Cantons of Ticino and St. Gallen opted for a ban, the government noted.
Underlining that "no woman should be forced to hide her face," on a national level, the government said it would favor a ban that would make it "punishable to force a person to cover their face." The government also put out an "indirect counterproposal" to place a ban on face veils while the individual is doing business with federal authorities "to ensure they know who they are dealing with."
With no definitive date earmarked for the referendum on the issue, the SVP, the chief sponsor of the nationwide face veil ban, rejected the government's counterproposal, saying that it is ready to send out "a clear message that radical Islam has no business in our country."
"The SVP clearly rejects such an ineffective counterproposal," the party said in a statement, vowing to "work to ensure that this initiative now also comes before the people."