'No rapists on our streets': Hundreds, mostly women, rally in Sweden & demand action over gang rapes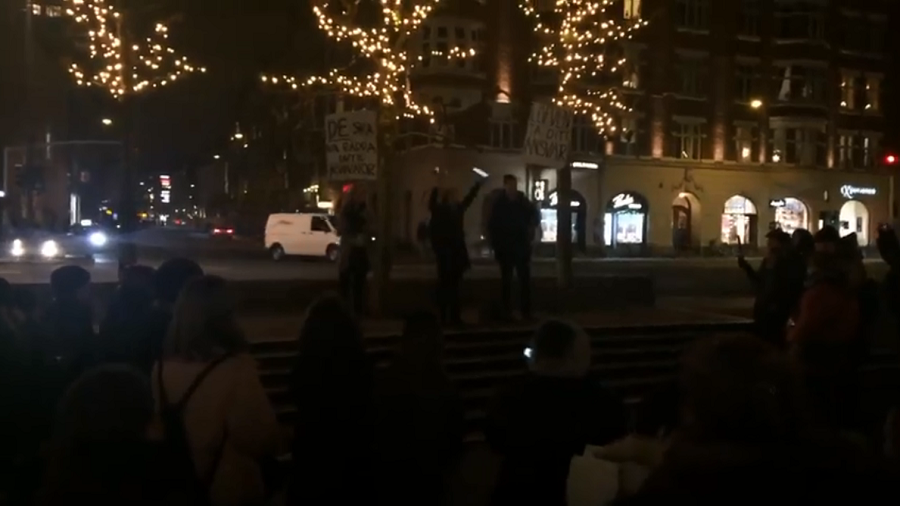 Hundreds of Malmo residents reportedly gathered on Tuesday to demonstrate against violent gang rapes that have shaken the city in recent weeks. The protestors demanded that the government takes decisive steps to protect women.
"We have a government that claims to be feminist, but at the same time does not act, when the legal system signals that women's bodies are public property," said medical student Camilla Lundgren who organized the protest. The event attracted several hundred demonstrators, reported local media, including Dagens Nyheter, Expressen, SVT Nyheter.
Over the course of one month, three women were raped by several assailants, with the latest victim being 17-years-old. In the wake of the attacks, Malmo police advised women to only go out in pairs after dark. They promptly retracted the "unfortunate" statement following criticism.
However, it was the news of a Swedish court releasing three men, accused of raping a woman in the Stockholm suburb of Fittja in 2016, that prompted Lundgren to call on local residents to join the demonstration. On Tuesday, the court acquitted all five defendants in the case due to insufficient evidence.
"I was not surprised, but at the same time I'm totally disturbed. It feels hopeless. It's like our politicians do not think women are human," Lundgren said of the decision.
Protesters carried lit candles and banners, reading, "No rapists on our streets" and "Lofven, take your responsibility," referring to Prime Minister Stefan Lofven. The government needs to "treat rape as a serious and specific crime that needs to be managed by competent, specially trained lawyers and by more resources towards police and arrest services," Lundgren told the Local.
Branding Sweden "the most equal country must be the biggest joke," said another speaker, Desiree Linnea Monsen, according to the SVT Nyheter.
READ MORE: Swedish police retract safety advice to women despite 3rd gang rape in 1 month
Protesters welcomed the government's proposal of a new sexual consent law, which would require adults to receive any sign of approval from their partners to act. Still, Malmo residents demanded tougher penalties for rapes. They also want a competent justice minister who is well versed with violence against women issues and a police chief, who "cares for women."
You can share this story on social media: