'Super-gigantic' quake & tsunami could strike Japan in next 30yrs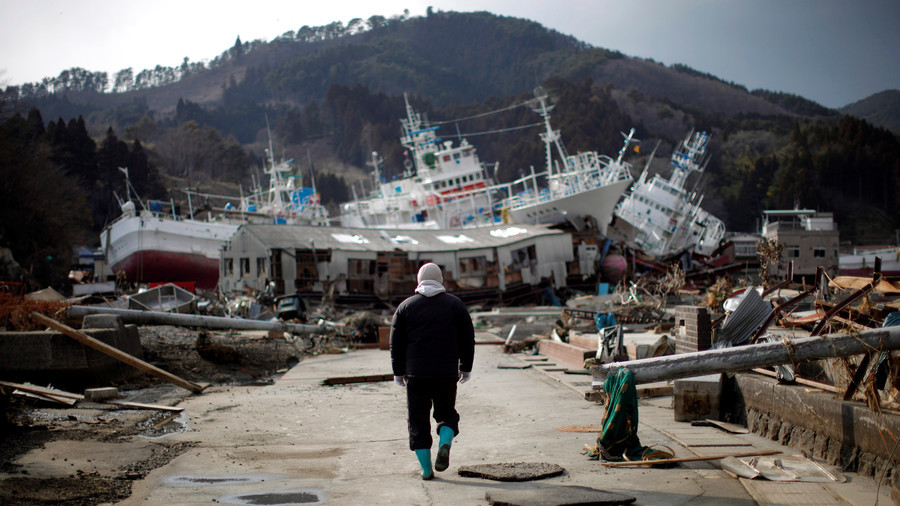 A major earthquake that would trigger a giant destructive tsunami could hit the Japanese coast in the next 30 years, a Tokyo research panel has warned in its latest report, citing a high degree of possibility in projections.
The Headquarters for Earthquake Research Promotion said there is a chance of a devastating earthquake with a magnitude exceeding 8.8 striking off the eastern coast of Hokkaido island, projecting the possibility to be between 7 and 40 percent.
"I hope disaster preparations are reviewed based on the possibility that a super-gigantic quake, like the one that struck the Tohoku region, could also strike Hokkaido," Asahi Shimbun quoted a seismology professor at the University of Tokyo, Naoshi Hirata, who headed the panel, as saying.
In March 2011, a 9.0-magnitude earthquake hit Japan's main island of Honshu, becoming the most powerful quake recorded in the country. Subsequent tsunami waves reached up to 40 meters (130ft) in height and crashed some 10km (6 miles) inland. Often referred to as the Great Tohoku earthquake, the disaster left almost 20,000 people dead or missing.
READ MORE: 'Megathrust' earthquake & devastating tsunami could hit New Zealand, scientists warn
Meanwhile, the Hokkaido region is long overdue for such a powerful earthquake, the panel estimated. With a cycle taking 340 to 380 years on average, the last mega-quake is said to have occurred nearly 400 years ago. Back then, tsunami waves as high as 20 meters are believed to have traveled up to 4km inland.
The report also outlined predictions for certain areas. An earthquake with a magnitude between 7.8 and 8.5 is likely to strike off Nemuro with a 70 percent probability. The Kuril Islands of Shikotan and Etorofu have a 60 percent chance.
"We are hoping this report will help local municipal governments to make the necessary preparations and raise households' awareness of the disaster risk," science and technology minister Yoshimasa Hayashi said, as cited by Kyodo.
You can share this story on social media: