Strong quake rocks Tokyo region hours after 6.8 off-shore tremor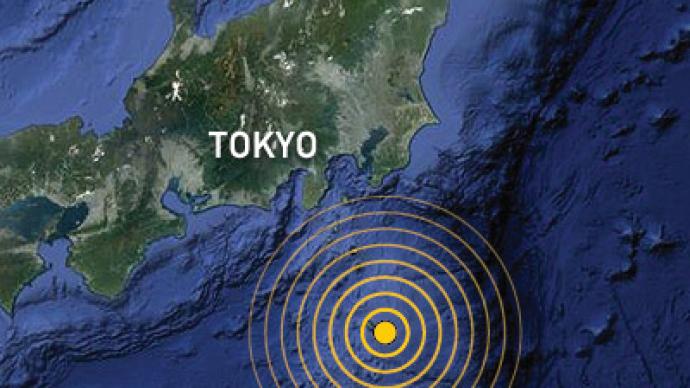 A magnitude 6.1 earthquake has hit the Tokyo region. There were no reports of damages following the quake.
The quake shook the eastern part of Japan's Honshu Island – in Fukushima, Miyagi, Totigi, Ibaragi, Chiba, and Saitama prefectures, and Tokyo.The earthquake was centred some 10 kilometres below the sea surface off the coast of Tokyo's Chiba prefecture. No tsunami warning has been issued.Earlier, a magnitude 6.8 earthquake struck off the northeastern coast of Japan which led the national meteorological agency to issue a tsunami advisory, which was later canceled.Tsunami waves measuring up to 20 centimetres were observed in some areas of Hokkaido and Aomori prefectures. The Kyodo news agency says the earthquake has left Japan's nuclear facilities unscathed.The town of Otsuchi in Iwate prefecture, which had been crippled by March 11, 2011 disaster, issued a precautionary evacuation order to the coastal households. Japan has been hit by up to five earthquakes of differing magnitudes on Wednesday. Four struck the north east seaboard while a fifth was some 90 kilometres from Tokyo. It was reported the tremors were also felt in Russia's Far East.Japanese officials said there was no fear of a tsunami "although sea levels may change slightly in a few hours."On Sunday, Japan marked the first anniversary of the magnitude 9.0 quake and tsunami which killed almost 15,900 people and badly damaged the Fukushima nuclear power plant.
You can share this story on social media: