Facebook admits it's bad for your health, suggests using it more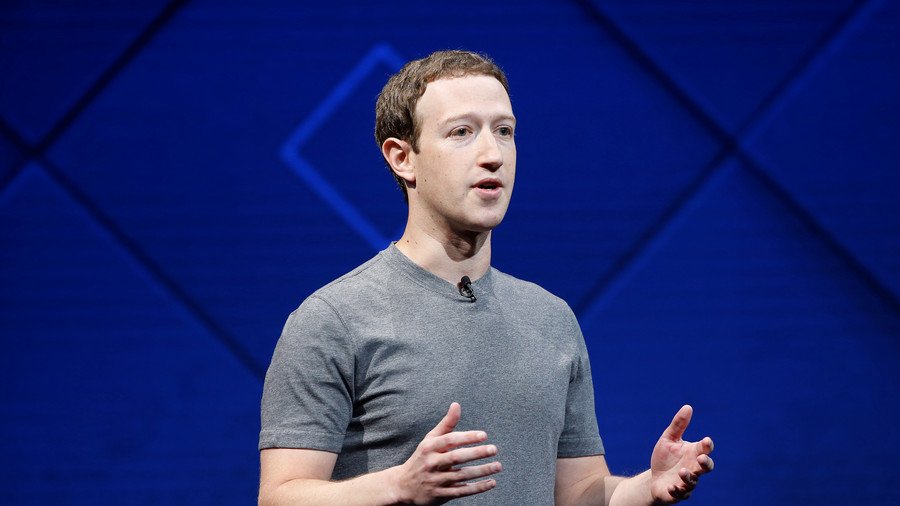 Facebook has finally admitted it can have negative effects on our mental health, but tells users the key to avoiding harm is to spend even more time interacting on the social network.
Responding to a spate of comments made by former executives and investors about the dangers of Facebook, the company published a blog post reflecting on its role in society Friday.
In November, former executive Chamath Palihapitiya pointed to the company's "short-term, dopamine-driven feedback loops" which "are destroying how society works," during a talk at Stanford University. He said he felt "tremendous guilt" about his role in the company.
Also in November, founding president Sean Parker said he is a "conscientious objector" to social media and that Facebook had success by "exploiting a vulnerability in human psychology."
David Ginsberg, Director of Research, and Moira Burke, Research Scientist at Facebook penned the post titled, "Hard Questions: Is Spending Time on Social Media Bad for Us?"
The pair admitted they worry about the effects social media will have on their children, but said Facebook has always been about "enhancing your relationships offline."
"In general, when people spend a lot of time passively consuming information — reading but not interacting with people — they report feeling worse afterward," Facebook says. "On the other hand, actively interacting with people — especially sharing messages, posts and comments with close friends and reminiscing about past interactions — is linked to improvements in well-being."
By Facebook's logic, if we interact more on social media, we will be happier, advice that aligns with the company's profit generation by encouraging users to engage more with the platform. Facebook reported 16 percent growth in monthly active users from the previous year in its third quarter report in November.
Parker admitted that the thought process when setting up Facebook was, "How do we consume as much of your time and conscious attention as possible?"
The blog post references a study the company conducted with Robert Kraut at Carnegie Mellon University which found that "people who sent or received more messages, comments and Timeline posts reported improvements in social support, depression and loneliness," and that "the positive effects were even stronger when people talked with their close friends online. Simply broadcasting status updates wasn't enough; people had to interact one-on-one with others in their network."
"In sum, our research and other academic literature suggests that it's about how you use social media that matters when it comes to your well-being," Facebook says, suggesting those users who report feeling inadequate and depressed just aren't doing it right.
Facebook said it has made several changes to "help support people's well-being," including improving the news feed by demoting "clickbait headlines and false news," and making it so posts from "friends you care about" will appear at the top of your feed.

It has introduced the "snooze" button to allow users to temporarily mute a person or page and the "take a break," function to allow people to control how much of their ex-partner's content they see.

The blog post also boasts of the company's steps to prevent suicide, likely introduced in response to negative publicity garnered after a number of suicides and murders were streamed on the social network.
Facebook also owns Whatsapp and Instagram, the latter of which has long been tied to users' feelings of inadequacy. In May, the Royal Society for Public Health found the photo-sharing site was ranked the worst social networking app for young people's mental health.
You can share this story on social media: