China echoes call to make East Jerusalem capital of independent Palestine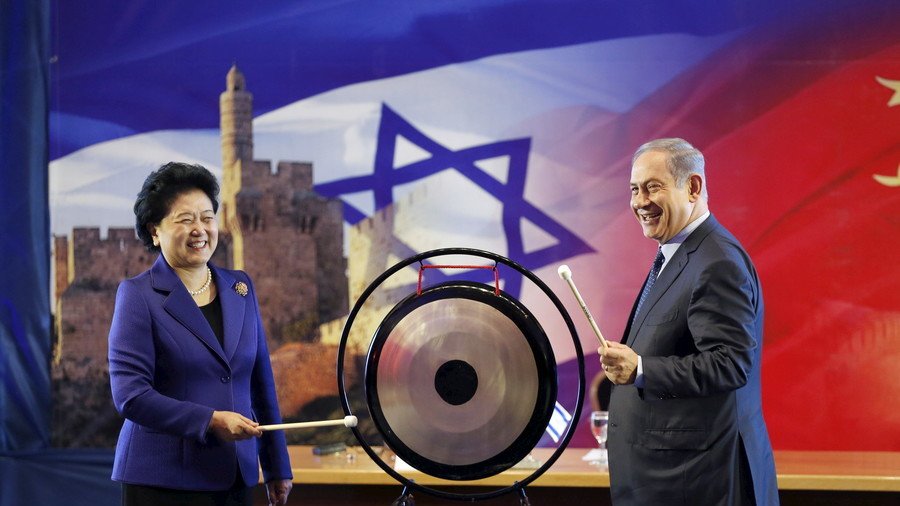 China has voiced its support for the establishment of an independent Palestinian state, based on pre-1967 borders with East Jerusalem as its capital.
A spokesperson for the foreign ministry made the statement during a regular press briefing, Thursday, while addressing questions on a declaration by Muslim nations asserting East Jerusalem as the capital of Palestine.
The Organisation of Islamic Cooperation (OIC) made the announcement at a summit in Istanbul, Wednesday, and condemned the US decision to recognize Jerusalem as the capital of Israel.
"China understands the Islamic countries' concern about the status of Jerusalem," spokesperson Lu Kang said, according to Xinhua state media, adding that it is calling for a "resolution to the issue in accordance with the relevant UN resolutions and international consensus."
The United Nations considers East Jerusalem to be occupied Palestinian territory, but hopes that one day Jerusalem can become the capital of two states, Israel and Palestine. Last week the UN confirmed that its position remains unchanged in light of Donald Trump's announcement that the United States would recognize Jerusalem as the capital of Israel and move its embassy there from Tel Aviv.
READ MORE: 'Where else?' Netanyahu cites Bible to justify Trump's Jerusalem move, urges EU to follow suit
China also called for dialogue to resume promptly between Israel and Palestine so a comprehensive and fair resolution to the Palestinian issue could be found.
Geng Shuang, China's foreign ministry spokesman, expressed concerns last week that Trump's statement would trigger an escalation in tensions.
The conflict could also impact the country's valuable investment programs in Israel. China is now Israel's third-largest trading partner after the US and the European Union, and its second-largest export destination.
In August, China revealed a proposal aimed at ending conflict between Israel and Palestine. Both regions are considered "important partners" in China's 'One Belt, One Road' initiative – a massive endeavour to build trade and infrastructure links across Eurasia.
President Xi Jinping told the Arab League in 2016 that China supports East Jerusalem as the capital of a sovereign Palestinian state. He also announced a $7.6 million grant for a solar power project to improve Palestinians' well-being.
READ MORE: China supports East Jerusalem as capital of sovereign Palestinian state – President Xi
The decision by China comes as Lebanon announced that it intends to move its embassy to "occupied" East Jerusalem.
Foreign Minister Gebran Bassil took to Twitter to say he had asked Palestinian President Mahmoud Abbas to "exchange" land between Lebanon and the Palestinian Authority for this proposed embassy.
رفعت كتابا الى الحكومة لانشاء سفارة لبنان في القدس، عاصمة فلسطين وطرحت على الرئيس الفلسطيني تبادل اراض بين لبنان وفلسطين لهذه الغاية، فوعدني بالعمل سريعاً لتقديم عقار للبنان في القدس الشرقية... والى مجلس الوزراء اليوم لاتخاذ القرار ان شاء الله GB pic.twitter.com/Y6psFiWkXD

— Gebran Bassil (@Gebran_Bassil) December 14, 2017
However, it's unlikely the announcement will lead to concrete action. The state of Israel and its officials are not recognized by Lebanon and no official contacts are maintained. It is, therefore, unclear how Lebanese officials could build in East Jerusalem without Israeli approval.
You can share this story on social media: