Turkey reveals plan to open embassy in East Jerusalem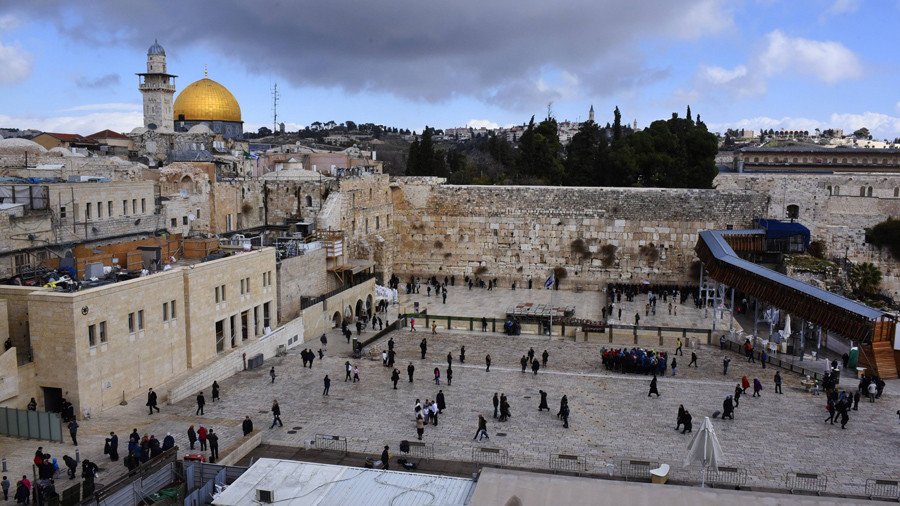 Turkey's foreign minister has suggested that his country will consider opening an embassy in East Jerusalem once an independent Palestinian state is internationally recognized.
READ MORE: Trump's decision on Jerusalem 'racist & hateful,' intifada should escalate – Hamas to RT
Speaking on Thursday, Mevlut Cavusoglu said there is a "serious determination" among the international community to recognize Palestine. The diplomat added that, once the world acknowledges the claim, he is confident there will be an influx of embassies and other diplomatic services into what would then be the new state's capital.
"We need to succeed in this," Cavusoglu said, according the Associated Press. "Once we succeed, embassies will open in the independent Palestinian state's capital, East Jerusalem."
The Organization of Islamic Cooperation (OIC), an international group comprising 57 states, met in Istanbul on Wednesday to discuss their reaction to the US decision to recognize Jerusalem as the capital of Israel. The decision, taken last week by President Donald Trump, drew a strong rebuke from the leaders of Islamic countries who, in their final declaration, also recognized East Jerusalem as the capital of Palestine.
"We declare East Jerusalem as the capital of the State of Palestine and invite all countries to recognize the State of Palestine and East Jerusalem as its occupied capital," read the OIC statement following the summit in Istanbul, as cited by Reuters.
READ MORE: 'Face facts': Netanyahu lambastes pan-Muslim declaration on East Jerusalem
Israel's Prime Minister Benjamin Netanyahu, meanwhile, dismissed the declaration, saying that "the truth will win in the end and many countries will certainly recognize Jerusalem as the capital of Israel and also move their embassies."
Israel considers the entire city of Jerusalem to be its capital. Over the years, there have been various efforts to recognize East Jerusalem as the Palestinian capital, but Israel has never permitted Palestinian government offices to be opened in the area.
You can share this story on social media: