Merry XXXmas! 'Kinky' Irish grandma decorates tree with lavender G-strings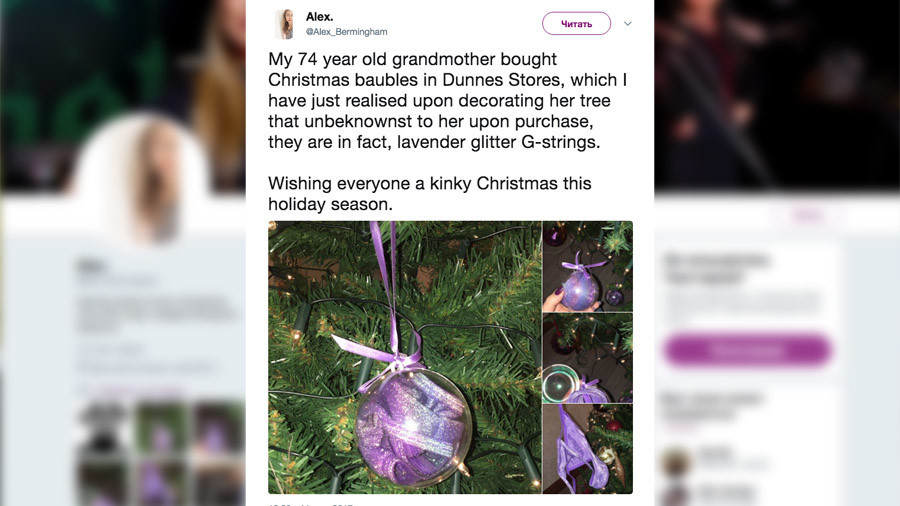 A 'kinky' Irish grandma has gone viral after buying racy baubles for her Christmas tree. Aspiring actress Alex Bermingham shared her shock at discovering her grandmother had filled her festive decorations with sparkly lavender G-strings.
The County Cork woman shared pictures of what she found when she called over to the house. The post has gone viral, gaining tens of thousands of likes and shares from amused Twitterati.
However, it seems the purchase was, in fact, a mistake – having misidentified the items while out shopping in her local supermarket. Bermingham revealed her grandma was understandably mortified when she realised what she'd bought.
While most got their laugh for the day, some suggested the granny may have known exactly what she was buying – but just didn't want to let her granddaughter in on her quirky tastes.