Israeli military say they intercepted 2 rockets launched from Gaza Strip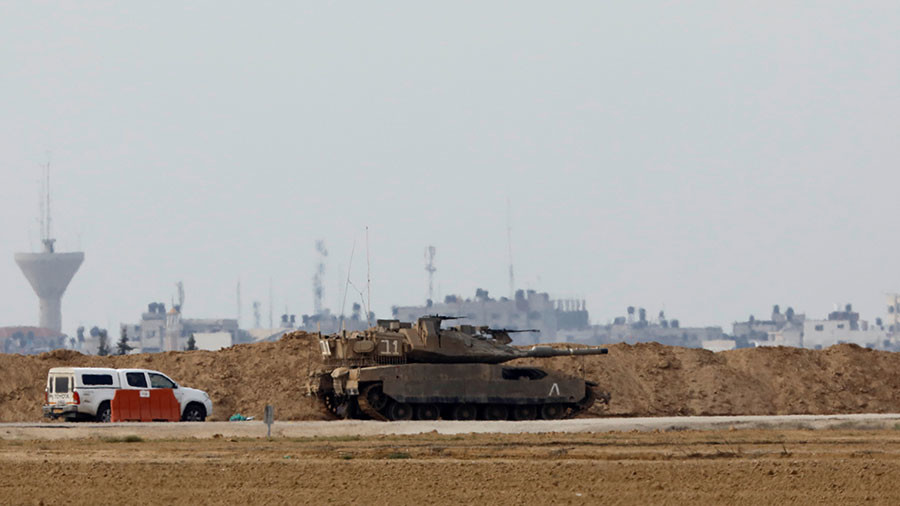 The Israeli military have "successfully intercepted" two rockets targeting Israel, its defense forces have announced, claiming that the attack was launched from the Gaza Strip.
The rockets were intercepted by the Israeli Air Force, an IDF spokesperson said on Twitter. Media reports said warning sirens went off in several regions in southern Israel close to the Gaza Strip.
The IAF successfully intercepted two rockets launched from the Gaza Strip towards Israel

— IDF (@IDFSpokesperson) December 13, 2017
Attacks on the city of Sderot, as well as on the Sha'ar HaNegev, Sdot Negev and Hof Ashkelon regional councils have been reportedly prevented. Later on Wednesday evening, another rocket was launched from the Gaza Strip at Israeli territory, the IDF said. The weapon allegedly fell in an open area in the Eshkol regional council.
On Tuesday, Israel said its Air Force targeted a Hamas military compound in the southern Gaza Strip, in response to another alleged rocket attack from that area. More than 10 missiles have been reportedly fired at Israel in the past few days, since tensions escalated in the area following Washington's decision to formally recognize Jerusalem as the capital of Israel.
READ MORE: Hamas leader calls for 'new intifada in the face of Israel'
While Donald Trump's move has been decried internationally as being dangerous and harmful to the Israeli-Palestinian peaceful settlement, the Palestine-based armed group Hamas has called for "an intifada [uprising] until the liberation of Jerusalem and all of Palestine."