Israel army attacks Hamas positions in Gaza after rockets launched from enclave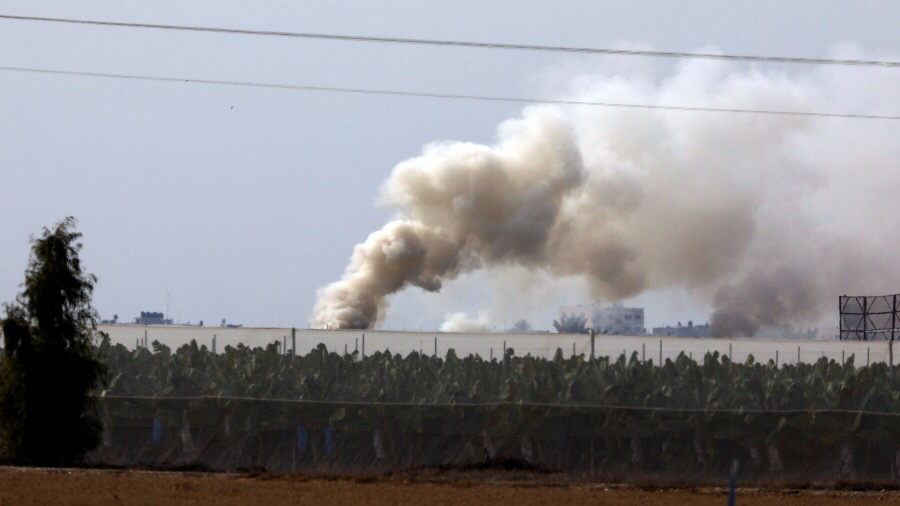 The Israeli military launched attacks on Hamas positions in Gaza twice over the course of Monday evening, after rockets were fired from the Strip, the Israel Defense Forces (IDF) said.
The missile was fired Monday evening, according to an IDF spokesperson's statement. There's been no confirmation that any 'targets' have been hit, it added. The IDF blamed the attack on Hamas.
The Israeli Air Force, as well as tanks were deployed to respond to the attack, with Hamas positions targeted in southern Gaza. Hours later, the IDF said another rocket from Gaza was intercepted by the Iron Dome defense system, triggering the same response from Israel.
In response to the rocket, an IDF tank and the IAF targeted Hamas terror posts in the southern Gaza Strip. The IDF holds Hamas responsible for these aggressive acts originating from the Gaza Strip

— IDF (@IDFSpokesperson) December 11, 2017
Last week, at least 25 people, including six children, were injured and two Hamas fighters killed in IDF strikes on alleged Hamas positions inside Gaza. Israel said it bombed the targets in response to rocket attacks launched at its territory.
Tensions have escalated significantly in the region following Washington's official recognition of Jerusalem as Israel's capital. Palestinian rage over Trump's decision has resulted in violent outbursts.
READ MORE: Hezbollah's Nasrallah backs call for new Palestinian intifada
Palestinian president Mahmoud Abbas firmly rejected the US declaration, and pronounced Jerusalem the "eternal capital of the state of Palestine."
You can share this story on social media: