Huge blaze engulfs exhibition building in Moscow's north (PHOTO, VIDEO)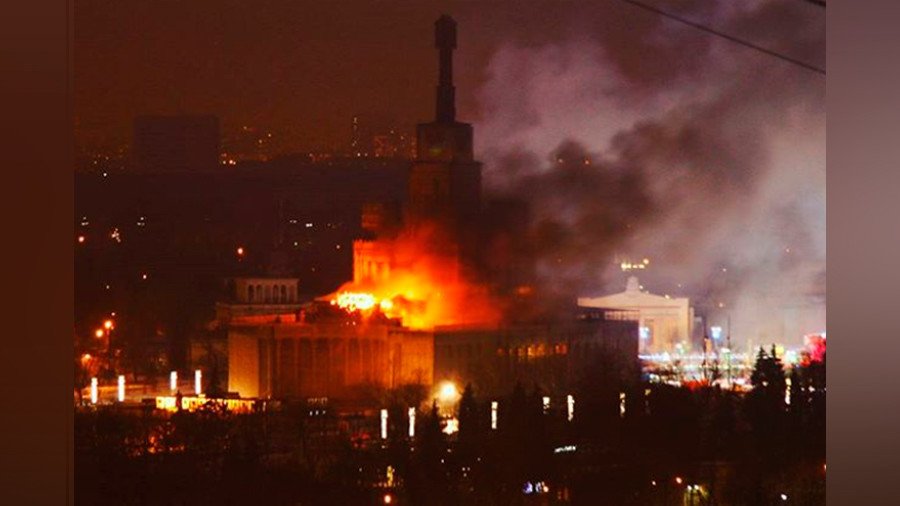 Scaffolding surrounding one of the exhibition buildings at the permanent general purpose trade show and amusement park in Moscow have caught on fire on Tuesday. There are reports of injuries.
Reports of a central building near the main entrance to the VDNKh amusement park going up in flames came in around 11:07pm Moscow time [8:07pm GMT].
The Russian Emergencies Ministry reported there was no immediate information about casualties. However, a source later told Interfax that two people had been rescued.
The lives of the people rescued are not in immediate danger, the source said.
Photos of the blaze ripping through the building have emerged on social media.
The pavilion that caught fire has been under reconstruction, according to the media.The fire spread to an area of some 100 square meters, according to reports.
Preliminary reports suggest it was wooden scaffolding that had caught fire.
The fire was contained after about half an hour.
You can share this story on social media: