Man detained after trying to 'drive out demons' from St. Petersburg cathedral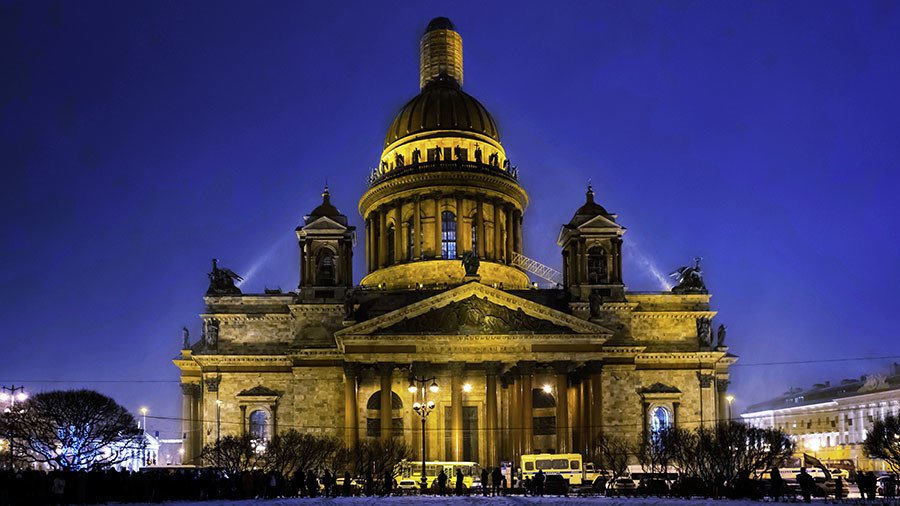 Police in St. Petersburg have detained a man who attempted to break into St. Isaac's Cathedral, one of the city's main landmarks, reportedly in a bid to "evict demons." The man has been transferred to a psychiatric facility.
Late Monday, workers at the cathedral alerted police after discovering a man banging on a glass window, Russian news agencies reported. According to officials at the building, which is designated a religious museum, the man said he was "driving out spirits."
The attempted "exorcism" caused damage to the window and a door, although neither were of "artistic value." An adjacent hotel was also targeted, media reported.
The man, armed with a metal stick, shouted there was "a locus of evil" behind the cathedral door as security staff approached him, the St. Petersburg-based Fontanka newspaper reported.
At the police station, he reportedly told officers they were "demons" as they had prevented him from performing the exorcism. The 31-year-old is an ex-neurologist who has numerous positive reviews online, according to the newspaper.
You can share this story on social media: