Pastor jailed for throwing 'possessed' woman on fire in fatal exorcism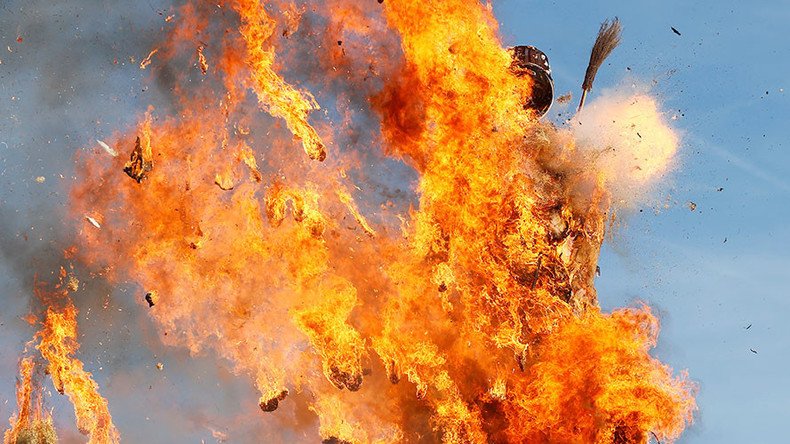 A Nicaraguan pastor and four of his followers have been sentenced to 30 years in prison for their involvement in a fatal exorcism. The group stripped a woman naked and threw her onto a fire, claiming the victim was possessed by the devil.
Vilma Trujillo received burns to 80 percent of her body and died after five days in hospital following the incident on February 21.
The 25-year-old mother of two had been held in captivity by the group for a week, during which time she was tied up and left without food or water.
"The suffering that Trujillo was subjected to is something no human being should go through," sentencing judge Alfredo Silva said, reported AFP.
Pastor Juan Rocha and three of the four accused also received a six-year sentence for illegal detention. All five were fined $522 each.
The men denied killing the woman during the trial, claiming "She fell into the fire when the spirit of the devil came out of her body,"El Nuevo Herald reported defendant Rocha Romero as having said. "We were praying, when we looked up and saw she was on fire."
Trujillo's hands and feet were bound when she was thrown into the fire – where she remained for five hours before being rescued by family.
Her husband Reynaldo Peralta is reported to have told the media that his wife became possessed and attacked people with a machete. "My wife won't be coming back but at least they will be locked up for the maximum time," he told local media following the sentencing.
Nicaraguan news outlet La Prensa cited forensic experts as saying the woman had endured temperatures of 400 degrees Celsius during the ordeal.
You can share this story on social media: