2 Palestinians on motorcycle killed in 'drone' attack, IDF denies involvement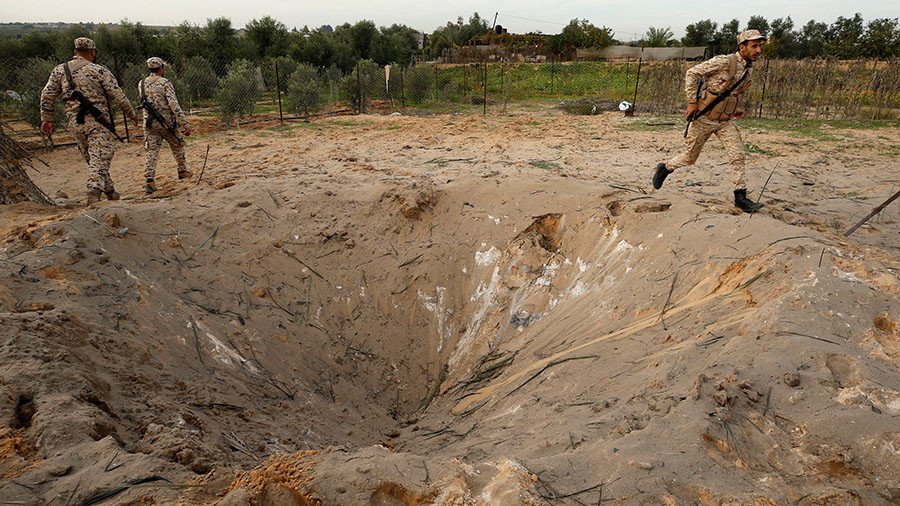 Two men on a motorcycle were reportedly killed in a drone strike carried out by the Israeli military in the Gaza Strip Tuesday, according to Palestinian media reports.
A spokesman for the Health Ministry of Gaza confirmed that two bodies had arrived at the hospital but did not provide any additional details, reports the Jerusalem Post. An Israel Defense Forces (IDF) spokesperson denied carrying out any such strike.
"Contrary to Palestinian reports ... the IDF (Israel Defence Forces) did not attack in the northern Gaza Strip," the IDF said in a statement, denying any involvement, as cited by Reuters.
Eyewitnesses identified the men as members of the Islamic Jihad militant group, reports Reuters. The alleged incident took place near Beit Lahiya.
The IDF have provided updates about violence elsewhere in the region, however, including the shooting of an alleged knife attacker near the city of Ariel, in the West Bank, reports The Jerusalem Post.
Tensions along the Israel-Gaza border are high following a week of rocket fire and clashes between Israeli security forces and Palestinians in the wake of US President Donald Trump's decision to recognize Jerusalem as the capital of Israel.
The Israeli military carried out a number of retaliatory strikes against alleged Hamas positions overnight following a series of rocket attacks.
In response to the rocket launched towards Israel, an IDF tank & the IAF targeted Hamas terror posts in the northern Gaza Strip. The IDF holds the Hamas terror organization accountable for this hostile act originating in the Gaza Strip

— IDF (@IDFSpokesperson) December 11, 2017
You can share this story on social media: