Fatal blast at major Austrian gas facility causes disruption in neighboring countries
One person has been killed and 18 injured in an explosion at Austria's main gas pipeline hub, according to police. Fire engines, ambulances and a rescue helicopter have reportedly been deployed to the area, and all work has been halted at the site.
"Eighteen people are injured and one is dead," police chief Markus Haindl said, as quoted by Sputnik. He added that "technical problems" caused the explosion, and that there was "no indication of terrorism."
Austrian emergency services put the number of injured at 21, adding that "employees of contractors from six other countries" were among those slightly injured, Reuters reported.
Several media outlets previously put the number of people injured at around 60.
Gas Connect Austria, which works in partnership with OMV Group, has stated that one person is missing and 12 others injured, while Austrian police have denied that anyone was killed in the blast.
"An explosion occurred at 8:45am (local time), followed by a fire. Things are under control but according to preliminary reports there are several people injured," police spokesman Edmund Tragschitz told AFP.
The blast occurred near Baumgarten, Gaenserndorf district. The underground pipeline belongs to the Vienna-based OMV group, which has confirmed that there was a gas explosion at the site.
"The [explosion] has created a fire," Fire Brigade spokesman Franz Resperger said, as quoted by ORF. "There are miles of thick, black clouds of smoke."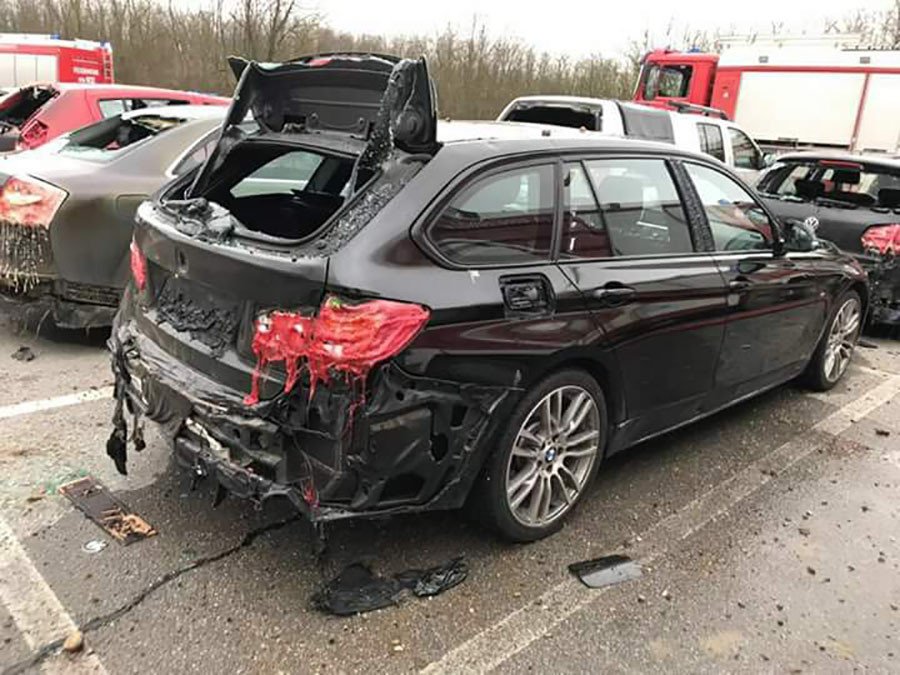 "Due to the enormous heat... cars are melted in the parking lot," Resperger said.
Police have cordoned off the site and are asking people to avoid the area.
A total of 14 fire engines with more than 150 personnel are at the site, along with 10 ambulances, two emergency physicians, and a rescue helicopter, according to ORF.
"The fire brigade, the rescue service and the police have been set up in coordinated coordination with the district headquarters, the Red Cross and the state police headquarters, with the focus now on rescue... the police helicopter is in action to provide a comprehensive picture of the situation," Lower Austrian Provincial Governor Johanna Mikl-Leitner said, as quoted by Heute.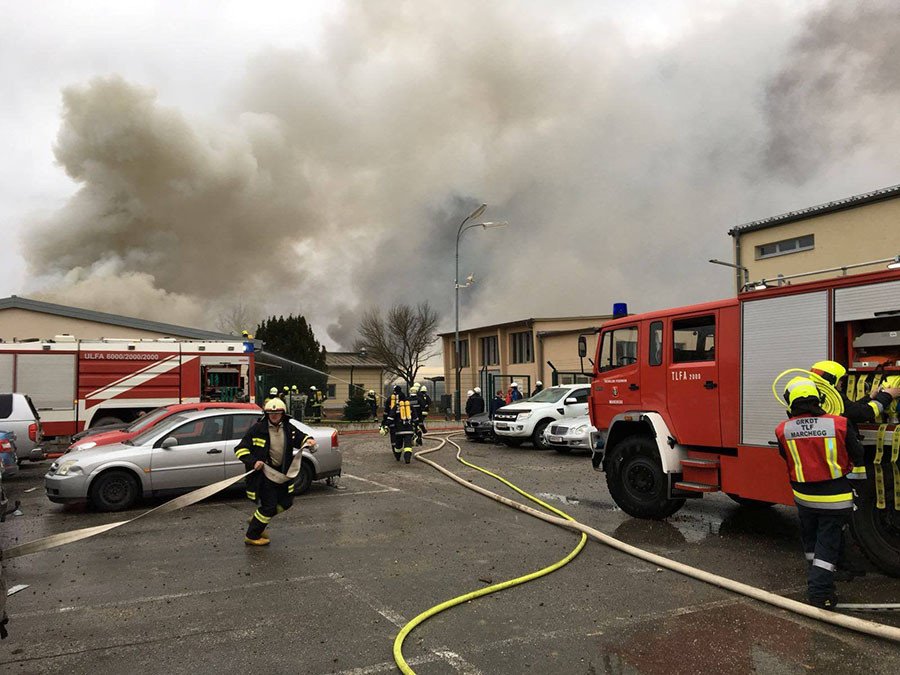 All work has been halted at the site, which has been completely shut down, according to Gas Connect Austria.
Italian industry minister Carlo Calenda has announced that his country will declare a state of emergency for its energy supplies following the blast, stating that Italy has a "serious gas supply problem." He took it as an opportunity to stress Italy's need for the controversial Trans Adriatic Pipeline (TAP), which has been protested by environmentalists. "If we had had the TAP, we would not have to declare a state of emergency," Calenda told reporters, as quoted by Reuters.
A state of emergency would give Rome the right to use a series of extraordinary measures to maintain the energy supply, such as allowing dated coal and oil power plants to run at full capacity.
However, the Italian Ministry of Economic Development has stressed that although a state of emergency is automatically triggered following such incidents, the situation is "under control," ANSA reported.
The ministry stated there are "no problems with supply," and that consumers are unaffected due to sufficient gas reserves in storage facilities.
Slovakia's main gas transit route to Austria was closed following the explosion. "As a result of the event in Austria... we adjusted the transit regime in our network to fully secure its safety and suspended transit to Baumgarten," a spokesman for Slovakian gas operator Eustream said, as quoted by Reuters. He added that gas supplies in Slovakia had not been affected.
Russia's Gazprom says it is aware of the incident and is "currently working on the redistribution of gas flows" to ensure customers remain unaffected, Ria Novosti reported.
The Baumgarten gas hub is one of Europe's most important distribution points for natural gas. It handles some 40 billion cubic meters from Russia, Norway, and other countries per year, Deutsche Welle reported.
You can share this story on social media: