Alien life? NASA poised to reveal latest findings of planet hunting Kepler spacecraft (POLL)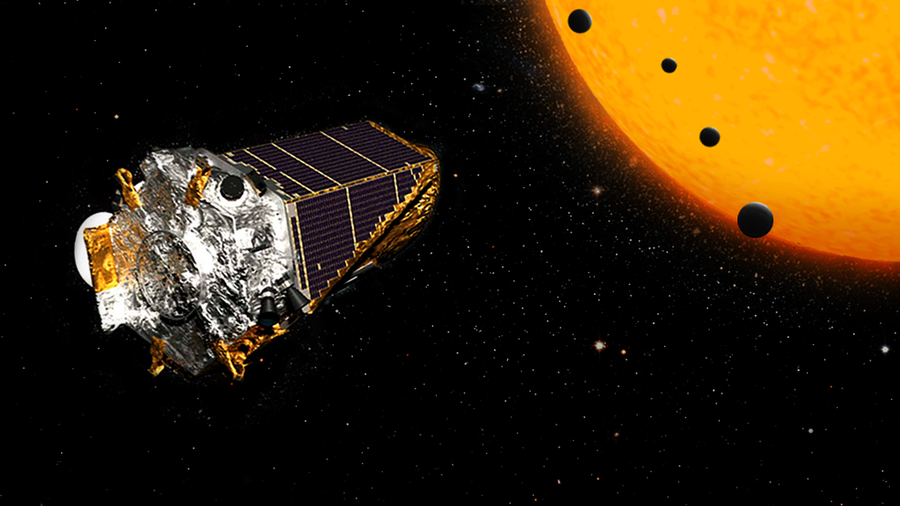 NASA is staging a major media event to announce the latest discovery made by its planet hunting Kepler space observatory. But what will the announcement be?
The briefing, which is set for 1pm EST Thursday, could potentially be the latest in a series of discoveries by the spacecraft. Kepler has already found 3,400 new exoplanets, planets which orbit stars other than our sun. However, only 30 are orbiting within the 'habitable' zone of their star.
READ MORE: Europe's Space Agency approves alien-hunt project
Being in the habitable zone means the planet is the right distance from its star to allow water to exist in liquid form. It is a requirement for life as we know it.
Intriguingly, the NASA said in a statement that the discovery was made by researchers using machine learning technology from Google.
"Machine learning is an approach to artificial intelligence, and demonstrates new ways of analyzing Kepler data," the statement explained.
The teleconference will be hosted on NASA's website and people watching at home will be able to submit questions to the experts by using the hashtag #askNASA.
It will include contributions from the NASA's Astrophysics Division director, Paul Hertz, and the senior software engineer at Google Christopher Shallue.
So what discovery do you think NASA will announce?
You can share this story on social media: