Stash of bullets discovered near Christmas market in Berlin not linked to terrorism – police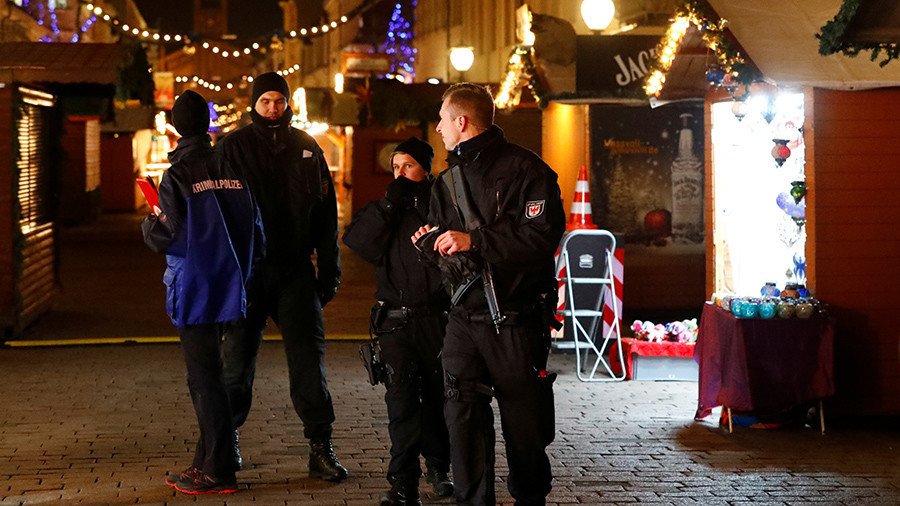 A "large amount" of ammunition was discovered Sunday evening near a Christmas market in Berlin, prompting the police to sweep the area. Authorities, however, claim the discovery is not uncommon, and unlikely linked to terrorism.
The ammunition, according to the publication, was discovered by a tenant of an underground car park at Spandauer Damm. The individual immediately alerted police. The munitions were allegedly found behind a stack of winter tires in a small plastic bag.
There were around 200 rounds of new 7.65 caliber ammunition, according to the report. The cartridges were in sealed plastic bags and in their original boxes.
The person who discovered the suspicious package turned it over to police. Local police then alerted state security authorities. Police contacted a forensic science unit to examine the evidence. They are hoping to recover DNA traces to help in identifying possible suspects.
"Due to the proximity of the ammunition storage to the Christmas market, and the fact that above the underground car park is a mosque, a dangerous situation is [being] assumed," Bild reported citing police.
Authorities quickly deployed dog units and searched a nearby park for more possible weapons or ammunition stockpiles, trying to determine if there was any credible threat. Riot police were also deployed to the scene of the Christmas market at Charlottenburg Palace.
"So far there are no further finds," said police spokesman Winfrid Wenzel. "It is unclear to whom the ammunition belonged to."
However, authorities say there is "no suspicion" of any terrorism related plot yet, insisting it's not uncommon to find ditched ammunition in Berlin.
"Ammunition is always being found in Berlin," a police spokesman was quoted as saying by Reuters. "Somebody was probably clearing their cellar out and found something from their grandfather."
Police also has no immediate reason to believe the discovery is somehow linked to the Christmas market or the mosque.
Germany is currently still on high alert, with Christmas markets considered to be sensitive locations and potential targets for extremists because of to the large presence of civilians. On December 19, 2016, a truck was deliberately rammed into the Christmas market beside Kaiser Wilhelm Memorial Church at the Breitscheidplatz in Berlin. The terrorist attack left 12 people dead and 56 others injured. The perpetrator was a rejected asylum seeker from Tunisia who was killed in a shootout with police near Milan, Italy four days later. The Islamic State (IS, formerly ISIS/ISIL) claimed responsibility for the terrorist act.
You can share this story on social media: