'Russian Olympic ban is clearly politically motivated'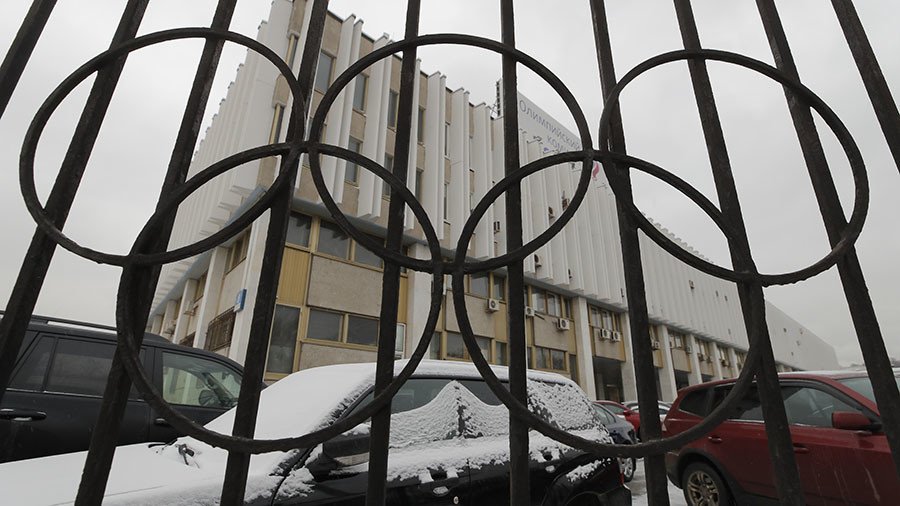 Despite IOC's assurances that it's politically neutral, banning Russia from the Winter Olympics is precisely a politically motivated decision, says sociology professor at Aston University Ellis Cashmore. Other analysts also commented on the matter to RT.
The International Olympic Committee banned the Russian Winter Olympics team from competing at the 2018 Games.
However, individual athletes that can prove they are clean will be allowed to participate under a neutral flag and named as 'Olympic Athletes from Russia.'
Thomas Bach, the President of the International Olympic Committee, assured that "the IOC is politically absolutely neutral, and we would not allow to be influenced by any kind of political considerations in such sporting matters."
Ellis Cashmore, professor of sociology at Aston University argues this was precisely a politically motivated decision.
"They said this isn't a political decision. But of course, the world knows that it is exactly that. This has been a controversy that has been clouded in political judgment. It is impossible to separate this particular decision from what is going on in the rest of the world regarding fake news, and the alleged intervention of Russia into Britain's Brexit vote, and even the American presidential election. There is a lot of this kind of stuff swirling around the world at the moment. A lot of it is beyond belief, frankly. But people are accepting some of it. So, I don't think you can disentangle the two things."
Former US diplomat Jim Jatras said he thinks the IOC wasn't impartial and its move is "clearly political."
"Let's remember this is a campaign that has been building for several years since 2014 with the airing of these allegations from Sochi on German TV, American TV. Remember, the banning in Rio of the Russian track and field team, banning the Paralympic team from Russia," he told RT. "I think the fact that we are talking about the banning the Russian team, the Russian flag, the Russian anthem, shows that this is really directed against Russia per se."
READ MORE: Russian Olympic Committee banned from 2018 Winter Games, athletes allowed to compete as neutrals
"It is not a question of clean athletes and athletes that are engaged in doping, which we know is a widespread practice. There was the 2011 WADA report that said between 29 and 45 percent of athletes worldwide were engaged in doping, and this is a problem in many other countries, but Russia has been singled out for the special treatment, particularly against its national symbols, and I think it is indeed quite political," Jatras pointed out.
Dave Lindorff, the investigative journalist and founding editor of the online newspaper 'This Can't Be Happening,' told RT that "a lot of countries have organized schemes of doping their athletes."
READ MORE: 'The murder of our national sport': Russian athletes forced to compete under neutral flag
"I can't think of a time when a country has been banned for that even when it was clear that it was done with higher authority from the government. I have to say, this looks like totally about politics. It is not about cleaning up the Olympic sport," he added.
"The banning of the whole country's team is excessive. They could have solved the problem by putting extra tests on Russian athletes if they were suspicious," he continued.
Alan Moore, the host of Moscow's Capital FM Sports, suggests the IOC has found a profitable strategy in demonizing Russia.
"There is no fair play in sport. At this level, the simple truth is that in order to compete at the highest level, you have to do something to stay there. When you have a very well-paying job at the level of Mr. Bach…they need to do it to stay on top. And that is what they are doing. Russia is very useful to keep this," he said.
READ MORE: Yes to athletes, No to officials, Maybe to closing ceremony: Details of IOC Olympic ruling on Russia
"It is very unfair on Russia. There is, of course, a political drive behind this. The question that I have in my mind is: okay. Russia is banned, what next? Who else will they go after?" it would be nobody because they would want to keep beating Russia, keep beating the drum and say Russia is bad…But there are a lot of bad guys everywhere… It won't change... "
Sports attorney Paul J. Greene, the founder of Global Sports Advocates and a lawyer for Russian long jumper Darya Klishina, said he was pleased to see that Russian athletes "were allowed to participate in some sense."
"I am glad that there will be an opportunity like there was with the IAAF championships this summer to at least allow Russian athletes the chance to compete in some sense. It is not a complete ban in a way that some athletes will be allowed to compete and hopefully, at the closing ceremonies, if everything goes well for the Russian athletes they will be allowed to compete under their own flag," he noted.
"It is very difficult, when I represented Darya Klishina back in Rio, when she competed and won a silver medal this summer, it is very difficult for an athlete like her to win and not be able to wave their flag. That is a pretty big hardship," he said.
You can share this story on social media: