Supermoon finale: This year's only chance to catch Earth's satellite in full glory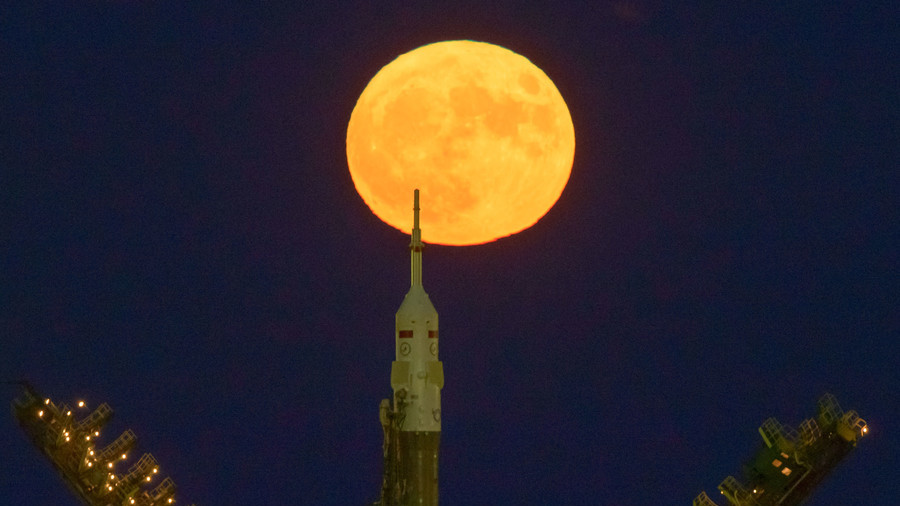 The first (and last) 'supermoon' of 2017 is on its way, finally giving eager moonwatchers a chance to catch the rare celestial spectacle up close and personal.
December's Cold Moon will brighten up skies on December 3 when it comes closest to our planet – about 16,500 miles (27,000km) closer than usual.
This point where its orbit is closest to Earth is called the perigee. When this coincides with a full moon we get a supermoon, whereby the moon appears larger and brighter than usual.
While some new moons reached perigee point this year and came even closer to Earth, they fell short of full supermoon status as they were not full moons.
Last year was a bumper year for observers of our satellite, culminating with the supermoon of the century last November. It was the closest the moon came to Earth since 1948. The next supermoon to come within this proximity won't happen until November 25, 2034, according to NASA.
READ MORE: Biggest 'supermoon' of the century to light up Earth on November 14
This weekend's full moon is expected to appear 7 percent bigger and 16 percent brighter than normal. Those hoping to snap the supermoon in all its glory the best photo opportunities will be around moonrise, 5pm ET on Saturday, and moonset, 7.50am ET on Sunday.
During moonrise, "you will experience the optical illusion which makes the moon appear larger when viewed against the horizon," Jackie Faherty, an astrophysicist at the American Museum of Natural History told Business Insider.
It's safe to view the supermoon with the naked eye but a pair of binoculars, or even a small telescope, is recommended for extra magnification.
If the cold weather proves too much to bear, you can retreat indoors and catch a glimpse of the supermoon rising over Rome's skyline via a livestream from the Virtual Telescope project.
The good news is that we won't have to wait long for the next supermoon, with two more taking place in January – one at the start and one at the end of the month. The January 31 supermoon will feature a total lunar eclipse, with totality visible from western North America across the pacific to Eastern Asia, NASA said.
You can share this story on social media: