Swiss school to use 'simple German' to talk to non-native parents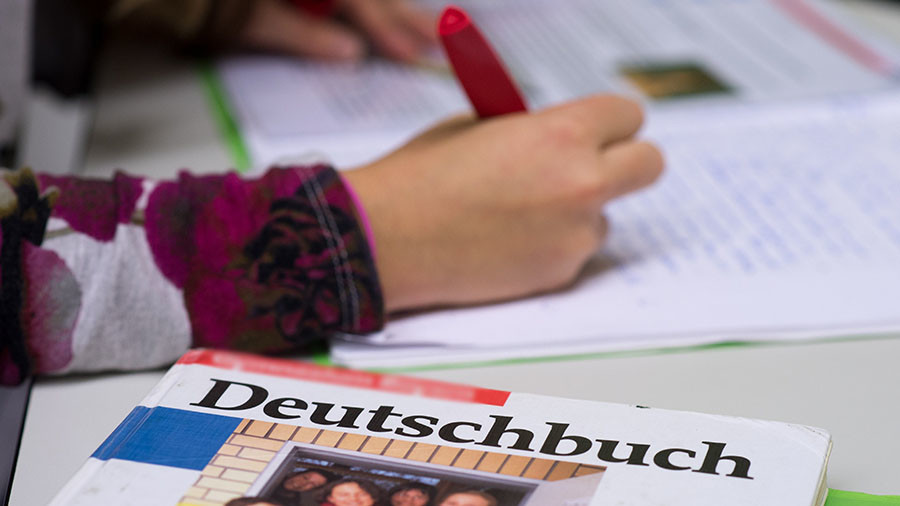 A Swiss school has adopted a "simplified" version of the German language, which it believes is better understood by non-native parents. The school argues the innovation makes communication easier, but critics are uneasy over the use of "feeble German."
Many parents of children attending a primary school in Basel, a city in northwestern Switzerland, have trouble understanding letters sent to them by teachers, Swiss newspaper Blick reported. The language barrier had become so significant that the school had to translate letters into parents' native languages – Portuguese, for example – or invite interpreters to its open events.
Now, school staff believe they have a solution – a so-called "simple German" used to compose letters to non-native parents. A newsletter obtained by the publication announces the introduction of "a better written communication with parents."
"To improve the readability [of our letters] for as many parents as possible, they will be a bit 'dried up,'" reads the document. It explains that the "short, easily understood and coherent sentences" will be used to "make the letters clearer."
Developed over two years by a task group of 10 teachers, this simplified German involves breaking up the language's awkwardly long compound words – the so-called Fuellwoerter – using a point. For example, 'Arbeitsgruppe' ('working group' in English) would become 'Arbeits·gruppe,' and 'Lehrperson' ('tutor,' or coordinating teacher) would become Lehr·person.
Under the new rules, the school will only communicate essential information, placing each sentence on a new line in the hope that "all parents do understand letters and information."
The innovation, however, has not gone down well with all parents. "This is a distortion of the German language," a father of two schoolchildren told Blick. "After all, the students also have to learn correct German."
Local education officials admit it takes time to adopt the simplified German. "This is something that requires getting used to, especially for those who speak German as their mother tongue," said Simon Thiriet, head of communication with Basel's Department of Education.
In an editorial piece, Blick's Editor-in-chief Andreas Dietrich lambasted the move, saying the simplified version made a mockery of German. "At first glance, it is to be welcomed that people speak German – and do it clearly – in Basel. No one has anything against simple sentences and clear language," Dietrich wrote, adding that the proposal "is on the brink of feeble German.""It's almost a denial of language, mockery of its cultural legacy," he added.
Schools in the canton of Basel came to prominence last year, when four institutions in the Binningen district decided to serve only pork-free lunches. The move to wipe out iconic Kloepfer sausages from school menus only added fuel to the heated debate on Muslim immigration in Switzerland.
Responding to widespread public outrage, Binningen Council explained that the decision was made after a survey revealed that five percent of the parents did not want their kids to eat this type of meat, which is forbidden in Islam and Judaism.
You can share this story on social media: