Merkel ally fights to keep pork on menus despite concern over offending Muslims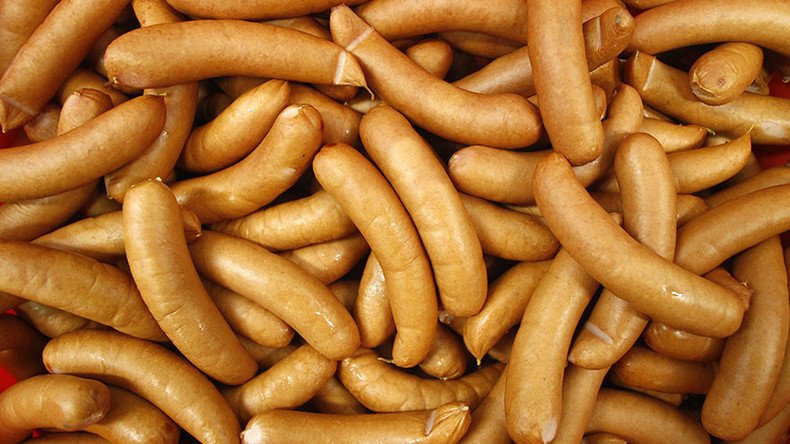 There's a battle taking place in Germany over one of the country's most beloved foods. An arm of Chancellor Merkel's party is fighting to keep pork on the menu in public institutions, after some reportedly removed the meat to avoid offending Muslims.
The regional Schleswig-Holstein branch of the CDU party has announced plans to ensure pork continues to be available in public canteens, as well as in daycare centers and schools across the north German state.
The proposal is due to be presented at a regional parliamentary session next week.
It comes after an increasing number of canteens, nurseries, and schools have taken pork off the menu, citing religious considerations.
However, CDU parliamentary group leader Daniel Günther says it's unfair to the majority.
"The protection of minorities - including for religious reasons - must not mean that the majority is overruled in their free decision by ill-conceived consideration," Günther said, as quoted by Deutsche Welle. He added that tolerance also means "the appreciation and sufferance of other food cultures and lifestyles."
Speaking to the Lübecker Nachrichten newspaper, Günther said that at least one nursery in every voting district had stopped serving pork after taking Muslim children into consideration.
"The consumption of pork belongs to our culture," he said, concluding that those who didn't want to eat it would not be forced to.
Pork consumption is a large part of Germany's cuisine, particularly its famous sausages and bratwursts. Pig farming is a major part of Schleswig-Holstein's revenue, with around 17 percent of the state's income coming from agriculture production.
The German debate comes just one month after Denmark ruled it mandatory for all public canteens to have pork on the menu, citing "Danish food culture."
You can share this story on social media: