Denmark rules to keep pork on the menu after banishment from Muslim-friendly institutions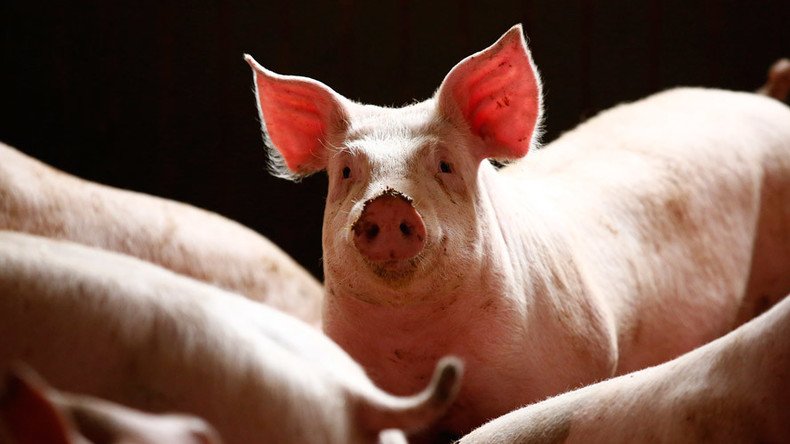 Randers, central Denmark, has made it mandatory for pork to always be on the menu in municipal canteens, drawing praise from the anti-immigration lobby which promotes 'Danish food culture'.
Public institutions must provide "Danish food culture as a central part of the offering – including serving pork on an equal footing with other foods", Randers City Council said as quoted by AFP.
Although the Town council of Randers made it clear that they do not want to force anyone to eat food that "goes against one's belief or religion", the initiative was picked up by the anti-immigration Danish People's party (DPP).
"The DPP is working nationally and locally for Danish culture, including Danish food culture, and consequently we also fight against Islamic rules and misguided considerations dictating what Danish children eat," party spokesman Martin Henriksen wrote on Facebook.
This "meatball war" draws its roots from an event in 2013, when the then prime minister, Helle Thorning-Schmidt, criticised nurseries that had stopped serving pork because Muslim children refused to eat it.
Tabloid Ekstra Bladet followed up with a survey that found out that only 30 out of the country's 1,719 daycare institutions had either stopped serving pork completely, or switched to halal meat, prepared following Muslim rules.
Criticism also came from a former integration minister from the Danish Social Liberal party, Manu Sareen, who also took to social media to express concern that Randers wanted "to impose a forced ideology ... in this case on children".
Council member, Frank Norgaard,in turn, told Randers Amtsavis that his generation wants to "ensure that Danish children and youth can have pork in the future."
Pork products make up for 5 percent of Danish exports.
You can share this story on social media: