'Bomb on board' Wi-Fi network prompts Turkish Airlines scare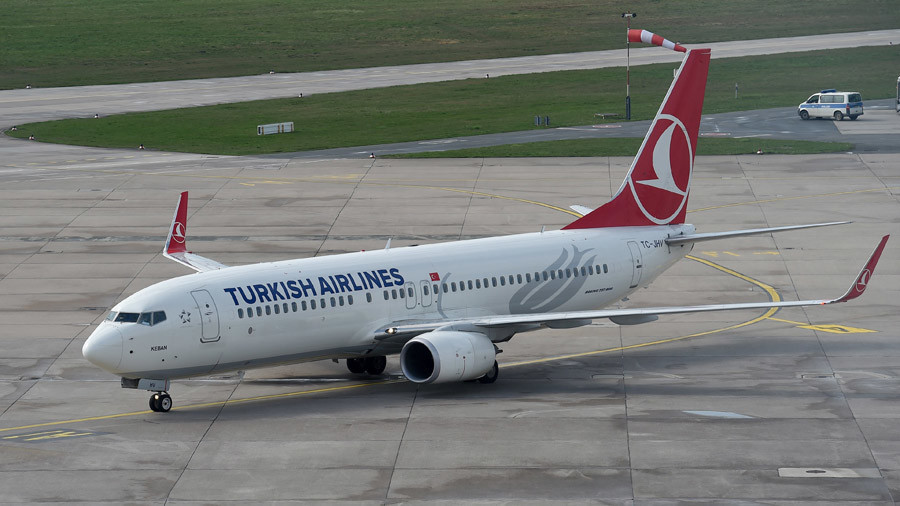 A Turkish Airlines flight en-route from Nairobi to Istanbul has had to make an emergency landing in Sudan after a bomb threat was reported onboard. The airline later said the name of a Wi-Fi network was behind the alarm.
The threat was apparently received by a British passenger as the plane flew through Sudanese airspace before the pilot had to make an emergency landing at Khartoum airport at around 7:30am local time.
"Turkish Airlines flight 606 made an emergency landing after a passenger on board said he received an email saying there was a bomb on board," AFP quoted civil aviation authority spokesman Abdelhafiz Abdelrahim as saying.
The jet was then taken to an isolated area of the airport where it was scoured for explosives, while the passenger who reported the threat was questioned. Abdelrahim added that "security officials searched the plane and passengers' luggage but didn't find anything suspicious."
Later, Turkish Airlines released a statement that the alarm had been caused after a passenger spotted a Wi-Fi network named "bomb on board", and that the flight went on its way after being cleared by security checks.
"Experts said the Wi-Fi network in question was created on board. No irregularities were seen after security procedures were carried out, and passengers were brought back on the plane once boarding restarted," the airline's statement read, as reported by Reuters.
It's not clear whether the person behind the Wi-Fi network was identified, or what their intentions were.
You can share this story on social media: