'Start of real change': New migraine drug cuts attacks by 50% – study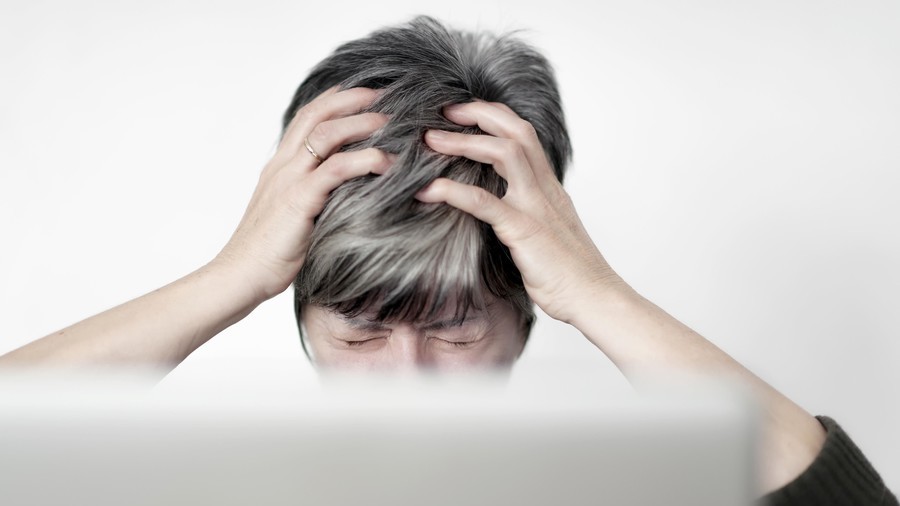 A newly-trialed drug has been found to substantially reduce the impact of migraines, with researchers reporting it cuts the frequency of the debilitating condition in half.
Administered through injection, the Erenumab drug went through a phase three STRIVE trial at King's College Hospital, London. Over the course of six months, the 955 trial participants were given 70mg or 140mg doses of Erenumab, or a monthly placebo.
Published in the New England Journal of Medicine, the results reveal that after 4 to 6 months the number of migraine days was reduced by 50 percent or greater for 43 percent of the 70mg Erenumab group.
READ MORE: Canada mulls heroin fixes for addicts outside hospitals
The halving of migraine pain rate jumped to 50 percent for those on the 140mg dose, compared with 26.6 percent of the placebo patient collective.
"Erenumab administered subcutaneously at a monthly dose of 70mg or 140 mg significantly reduced migraine frequency, the effects of migraines on daily activities, and the use of acute migraine-specific medication over a period of 6 months," the trial report concluded.
The study also finds long-term analysis of the safety of the drug is needed. According to the World Health Organisation migraine is the most common neurological condition in the world, affecting between 12 and 15 per cent of people.
READ MORE: Opioid epidemic costing US more than $500bn - White House
Described as a lab-made antibody, Erenumab blocks amino acid calcitonin gene-related peptide (CGRP), which is believed to be a factor in migraine attacks. "Migraine is too often trivialised as just a headache when, in reality, it can be a debilitating, chronic condition that can destroy lives," said Simon Evans, CEO of Migraine Action.
"The effects can last for hours – even days in many cases. An option that can prevent migraine and that is well tolerated is therefore sorely needed and we hope that this marks the start of real change in how this condition is treated and perceived."