Pro-ISIS group urges lone-wolf attacks on children in West as revenge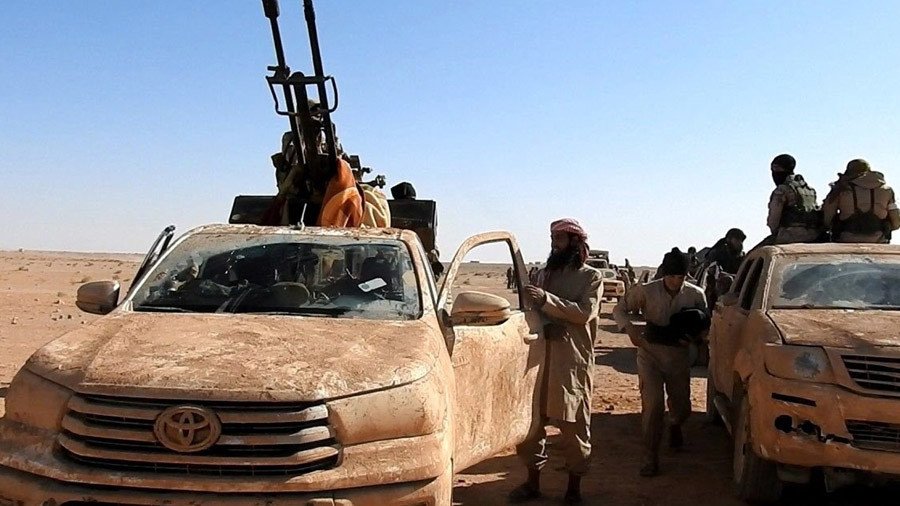 A pro-Islamic State (IS, formerly ISIS) group has called for lone wolf attacks on children, a jihadist chat monitor reported. IS already has a grim record of killing minors.
The group called all-Qastantiyyah Foundation called for attacks on children in the West – in particular the US, Australia and Europe – SITE, a group monitoring Islamist propaganda activities, reported on Wednesday. All-Qastantiyyah Foundation is one of several established online communities supporting the IS cause.
The message calling for killing of children came through one of its Telegram chat channels, SITE claims. A similar message calling for attacks on minors in the West was sent earlier in November by an IS-linked group called Wafa' Media Foundation.
The jihadists propaganda justifies attacking civilians in the West by the civilian casualties that take place as foreign-supported forces in Syria and Iraq seize lands controlled by IS and similar Islamist groups.
In 2015, UN Committee on the Rights of the Child accused IS of killing children in Iraq, including by crucifixion or by burying them alive.
READ MORE: 'Beheaded, crucified, buried alive': UN slams ISIS for killing Iraqi children
The willingness of IS sympathizers to target young people in the West became evidenced in May, when a lone wolf staged a bomb attack at Manchester Arena in UK, killing 22 people and injuring over 500. The victims were fans of American singer Ariana Grande – some as young as 16 – or people who came to pick them up after the concert.
Apart from the slayings of children, IS has been known to use them as soldiers and even suicide bombers.
You can share this story on social media: