'Perfect cryptocurrency': Kim Dotcom outlines plans for new universal money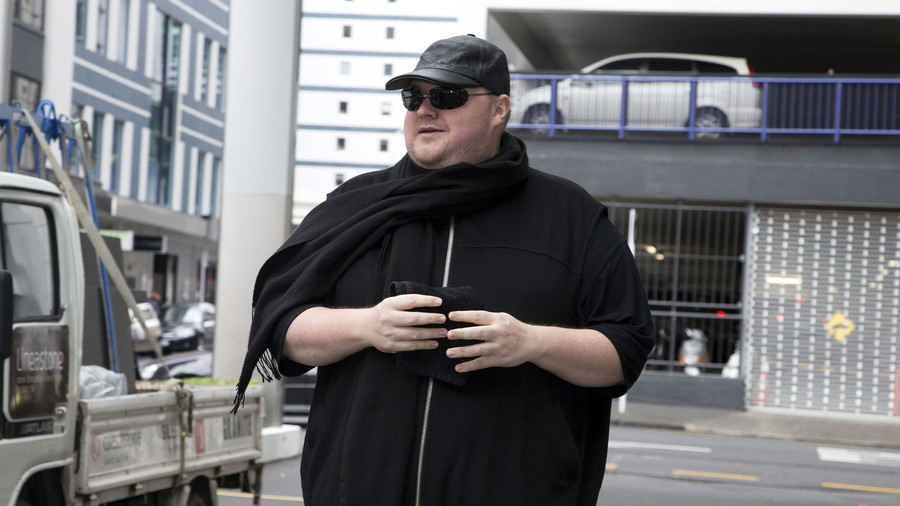 Kim Dotcom has sketched out his vision for a "perfect cryptocurrency" that would be fast, cheap and popular enough to keep it outside the influence of the world's largest financial institutions.
READ MORE: Imagine! An 'alternative internet' not 'completely in the hands of Facebook & Google'
Dotcom gave fans the broad strokes of his plan in a Twitter post, saying that high-speed transactions and low fees of a universal cryptocurrency would help transfer control from banks and corporations back to the individual. The tweet was punctuated with the hashtag "#Goals," suggesting this is a vision the self-described "tech freedom fighter" is working towards.
The best case scenario for the world would be one perfect crypto currency for all. High speed transactions, low fees, smart contracts, truly decentralized with democratized forks and built-in protections to prevent banks, corporations & governments from taking control. #Goals

— Kim Dotcom (@KimDotcom) November 28, 2017
Beyond the benefits of developing a financial system outside corporate control, the entrepreneur may have a personal interest in seeing his vision come to fruition. In September, Dotcom unveiled his new file-sharing service, K.im, which allows uploaders to be paid for their content using BitCache, a bitcoin-based payment service.
He previously hailed BitCache as a service that will take "Bitcoin to the mass market" and "ultimately replace credit card payments on the internet." Amidst its steady rise in recent years, Bitcoin has also seen its value fluctuate wildly following media reports of corruption and regulatory crackdowns in countries across the world, according to Investopedia.
The German-born entrepreneur is fighting extradition from New Zealand to the US where he faces charges of copyright infringement related to a previous project, Megaupload, an online storage service used by many people for illegally sharing copyrighted material. It was taken down by the the FBI in 2012.
Earlier this month, Dotcom revealed he has been working on creating an "alternative internet" that would be controlled by its users and, free from the influence by internet giants Google and Facebook, would secure and defend their online privacy.
"When it goes live our dream of true Internet Freedom shall become reality," he wrote on Twitter, adding that the BitCache project would mark the beginning of the new internet age.
I have been working on this for a long time. Mobile networks and devices will be ready for this in 4-5 years. When it goes live our dream of true Internet Freedom shall become reality. The upcoming K.im and Bitcache apps can provide the initial critical mass for this new network. https://t.co/SIdOV2Wt2f

— Kim Dotcom (@KimDotcom) November 22, 2017
READ MORE: Bitcoin could 'easily' reach $40,000, says man who predicted current high
Meanwhile, the value of Bitcoin continues to rise. Over the weekend, former Fortress hedge fund manager Michael Novogratz told CNBC that he believed the price of Bitcoin could be as much as $40,000 by the end of 2018. His comments come after the cryptocurrency broke the $10,000 mark on South Korea's cryptocurrency exchange, Bithumb.
You can share this story on social media: