Outcry forces German city to cancel €35 loitering fine for 'dementia patient' who rested at bus stop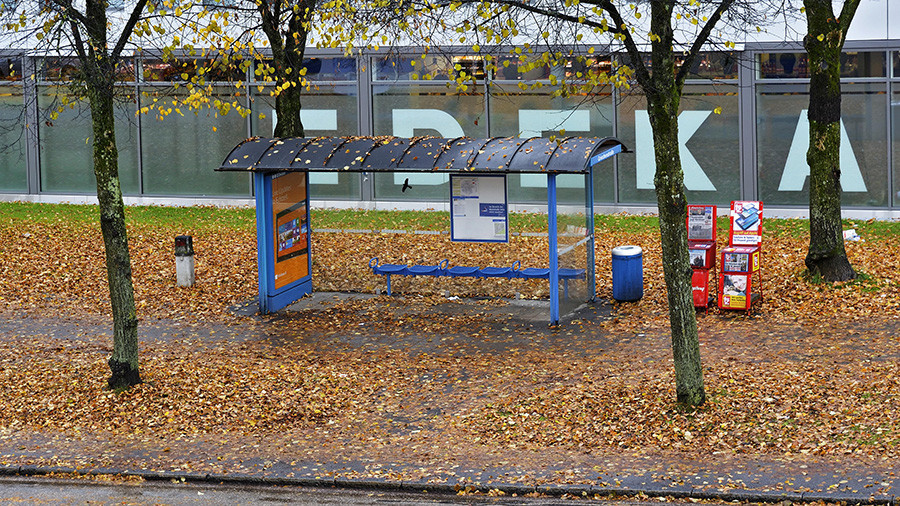 In a strict application of its anti-homeless law Dusseldorf authorities fined an 86-year-old "dementia patient" €35 for spending eight minutes at a bus stop without boarding a vehicle. Following a media storm, the city canceled the penalty.
According to a friend of the elderly couple at the heart of the scandal, who told the story to Bild after posting a copy of the fine on social media, the frail pensioner, whose name has not been given, likes to walk his 15-year-old dog through the town center, where both the animal and its owner often rest at public benches and bus stops.
On November 14, he sat down at a bus stop from 11:40-11:48 am, and was immediately fined by a city official who took down his details, with the authorities subsequently sending an invoice to his address. By the time he received the invoice he had forgotten the incident, whose seriousness he did not appear to grasp in the first place.
HABT IHR DEN VERSTAND VERLOREN !!!@Duesseldorf
85 jährige dementer Herr muss 35€ Strafe zahlen, weil er sich zum ausruhen "8 Minuten" auf die Bank einer Bushaltestelle am HBF gesetzt hat !!!
WIDERSTAND !!!
BITTE TEILEN !!! pic.twitter.com/plxWSnoAvb

— HansDampf (@schweizerguy) 26 November 2017
The pensioner "did not use the public transport system at the aforementioned location in accordance with its purpose and used it as a rest area," read the document, which was photographed by the friend, and shared thousands of times on Instagram and Twitter.
Some had suspected that, due to a lack of names, this may be a hoax designed to evoke sympathy, but the Dusseldorf authorities admitted the authenticity of the fine.
Read more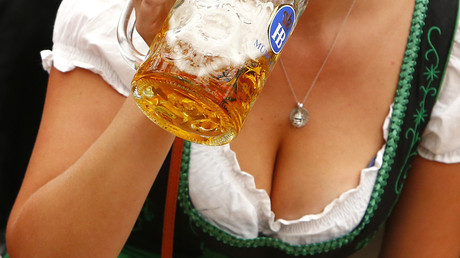 The city has strict rules that prevent drunks, homeless and disruptive citizens from permanently occupying spaces reserved for users of public transport.
But following the firestorm of criticism, city hall admitted that better judgment should have been used by its officials, and rescinded the fine without requiring the 86-year-old to challenge it in court.
"The behavior of the senior citizen should have been judged on with reasonableness, taking into account his age, condition, and lack of available seating elsewhere," said Dusseldorf city hall's press officer, Michael Zimmerman. "Appropriate communication would have preempted this situation at the beginning. We very much regret the incident."