Porn star vs Macron: Х-rated actor lashes out at French leader for 'demonizing' adult films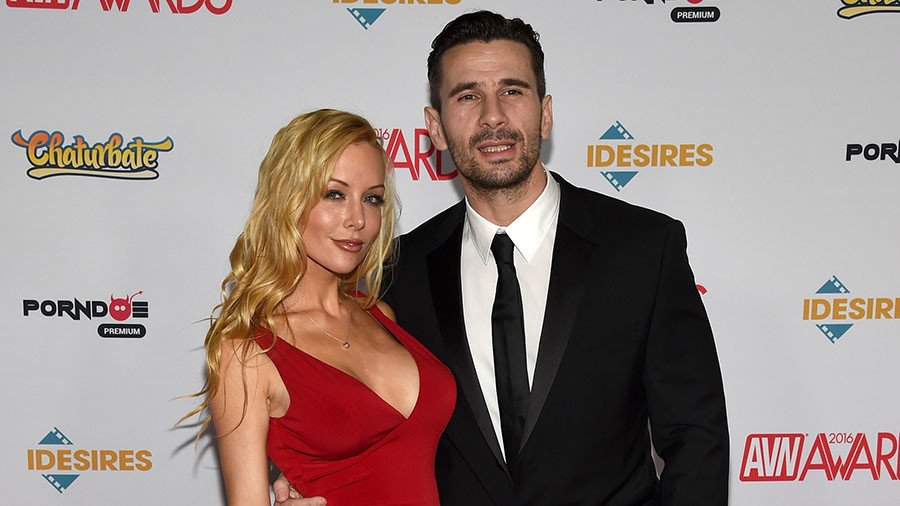 French director and X-rated film star Manuel Ferrara has accused President Emmanuel Macron of "demonizing the porn industry." The rebuke came after the French leader said pornography is to blame for turning women into an "object of humiliation."
Speaking at the Élysée Palace on Saturday, the president warned that "pornography has made its way into schools." He promised that an "awareness campaign for parents will be launched at the next school year" in his speech, marking the International Day for Elimination of Violence Against Women.
Macron said that the problem cannot be ignored since pornography is making women "an object of humiliation."
French adult-film actor and director, Ferrara, 42, took personal offence to Macron's image of pornography.
"I'm in this business that you're trying to demonize by making that kind of remark," the actor responded on Twitter. "I am ready to sit down with you and discuss a topic that you do not know. Waiting for your call," he added.
The actor told Franceinfo that the French president's stance on pornography is "shocking." According to Ferrara, "Macron says what people want to hear."
"There is a big part of porn that does not humiliate the woman," Ferrara noted, adding that in any case, X-rated movies are not made for educational purposes, but for entertainment only.
He said that the problem of teenagers watching adult films on their smartphones and tablets is "not the fault of the porn industry."
je suis dans ce business que vous essayez de diaboliser en faisant ce genre de remarque. Je suis prêt à m'asseoir avec vous et discuter d'un sujet qu'à priori vous ne connaissez pas. J'attends votre appel!

— ManuelFerraraTV (@ManuelFerraraTV) 26 ноября 2017 г.
"The real problem is that access to all these porn sites is for free or it just takes to mark 'I'm 18' to gain access. There, the government needs to take measures so that these free sites are not as easily accessible, as is the case in other countries. And then, there is a personal responsibility of the parents too. I am a father and I make sure that my children do not have access to any pornography. I block everything on computers, phones and tablets. It could be that these objects should not be taken to school at all," he concluded.
You can share this story on social media: