Israel to deploy 1st female tank unit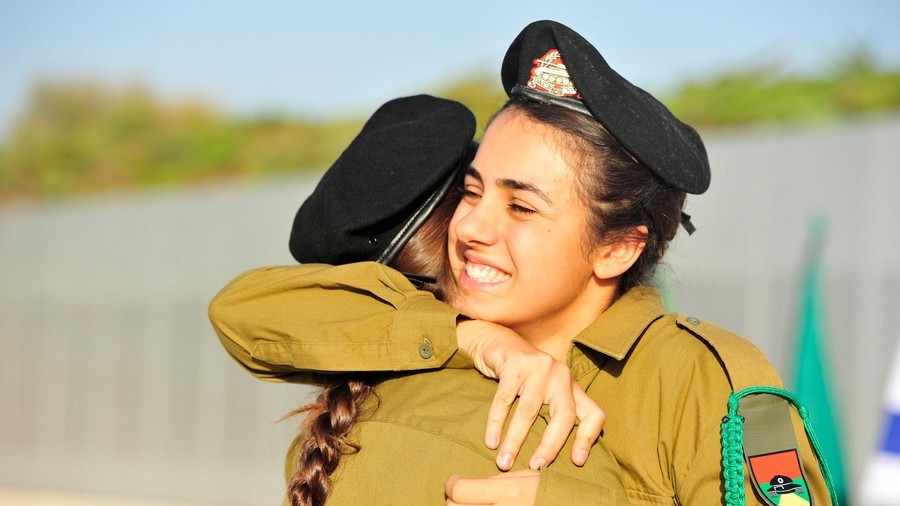 The Israeli Defense Force (IDF) has created its first-ever female armored unit in another move towards gender equality in the military.
A total of 15 recruits began basic combat training in March, although two withdrew during the first week. Once basic training concluded, the female recruits were transferred to the IDF's tank training base in Shizafon, southern Israel, to complete the eight-month training course. They were divided into squads, each led by a male senior tank commander, and conducted their specialized training in the Merkava Mark III tank.
The 13 female soldiers will be divided into three tank squads and incorporated into the IDF's Southern Territorial Division over the course of the next month. The test case will determine whether the IDF expands female roles in the military and continues drafting women into armored divisions.
The female tank units will operate in a limited capacity, however, operating exclusively on Israel's southern border. They will not be assigned to the battlefield yet, only to borders with countries with whom Israel has good diplomatic relations. In the unlikely event that they would be required to return fire, engagements would be from stationary positions and not involving the armored battlefield maneuvers conducted as standard by Israel's other tank brigades.
Women comprise roughly 34 percent of the Israeli army's troops, are conscripted like men but only serve 24 months as opposed to the standard 32 months of service required of men, reports the Jerusalem Post. Female Israeli soldiers did fight during the War of Independence but were barred from active combat duty shortly thereafter.
Following a Supreme Court battle in the 1990s, Israel passed an equality amendment to the Defense Services Law that stated women should be equal to men in the IDF, in a move which led to the creation of the co-ed Caracal Battalion. The Lions of Jordan unit was inaugurated last year and, so far in 2017, almost 2,000 women have enlisted in combat units.
Today, the IDF established a new border defense array. As part of the opening ceremony, soldiers in the Lions of the Jordan Valley Battalion received new berets, symbolizing their new start in this array pic.twitter.com/HkkVEwu2sl

— IDF (@IDFSpokesperson) November 23, 2017
The IDF stressed that regardless of the outcome of the trial, no female tank units will be stationed in either Lebanon or Gaza and armored combat units will remain segregated.
READ MORE: Lebanese Army placed at 'full readiness' to counter 'Israeli enemy'
"There is no reason in the world to place women in the role of tank fighters, to storm the trenches with a 'knife between their teeth,' no reason whatsoever. There are sufficient men who will do the work," said retired Brigadier General Avigdor Kahalani as cited by Ynet News.
You can share this story on social media: