Iranian warships to head for Gulf of Mexico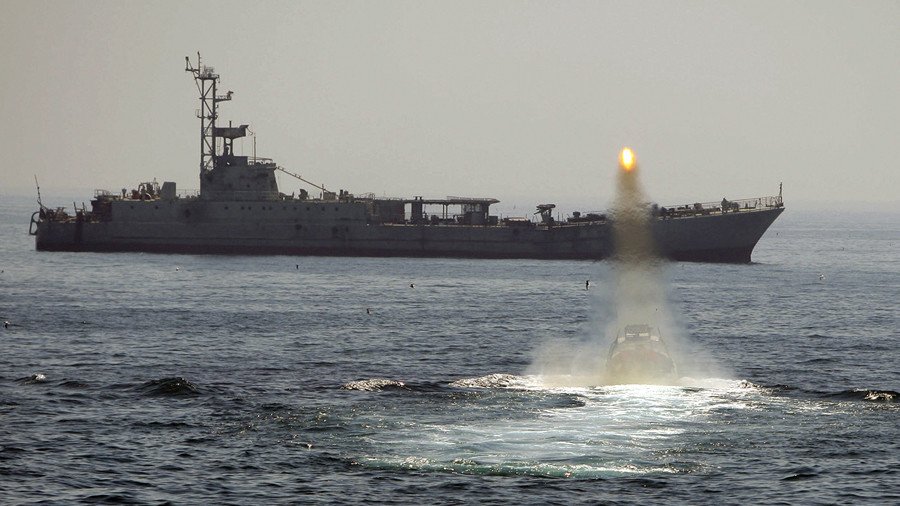 The Iranian Navy will soon be sending a force to visit Latin America and the Gulf of Mexico, a newly-appointed naval commander has said. The move will be a demonstration of the country's ability to project power far beyond its shores.
In his first press conference in Tehran since being appointed, Navy Commander Rear Admiral Hossein Khanzadi said that Iranian naval forces will cross the Atlantic and stop over at friendly South American countries before flying the Iranian flag in the Gulf of Mexico, local media reported on Wednesday.
"Our fleet of warships will be sent to the Atlantic Ocean in the near future and will visit one of the friendly states in South America and the Gulf of Mexico," Fars news agency quoted him as saying.
Earlier this month, former navy chief and now deputy commander of the Iranian Army Rear Admiral Habibollah Sayyari said that it was a crucial objective for the Iranian Navy to be able to project its power far beyond the shores of Iran.
"Sailing in open waters between Europe and Americas should be the navy's goal, which will be realized in the near future," Sayyari declared.
Khanzadi also announced plans to revitalize the Iranian Navy's hardware with upgraded vessels and helicopters, as well as a new ship and submarine fleet which will be unveiled within the next year. Khanzadi added that a new Peykan-class Separ (shield) missile-launching corvette would join the country's Caspian Fleet next week, and that there are also plans for Navy to build an airport in the southern port city of Jask.
In 2014, Iran announced that it was sending its vessels to the Gulf of Mexico, located between the eastern coast of Mexico and the southern American states of Texas, Florida and Louisiana. The intention was to protest the constant US presence in the Persian Gulf, the Navy 5th fleet's Bahrain base having occasionally led to confrontations.
In July, a US Nimitz-class aircraft carrier and another warship fired warning shots at the Islamic Revolutionary Guard Corps (IRGC) boats, which the IRGC described as "a provocative and unprofessional move", before leaving the area. Several days earlier USS 'Thunderbolt' fired several warning shots from a heavy machine gun in response to an Iranian vessel's "provocative actions," according to Pentagon officials, but Iran claimed the American vessel had moved towards an Iranian naval ship and fired two shots in an attempt to intimidate the crew.
According to Tasnim News, Iran insists its naval presence in international waters is purely for demonstrating its power and spreading a message of peace and friendship.
You can share this story on social media: