Moscow brands US presence in Syria as 'close to occupation'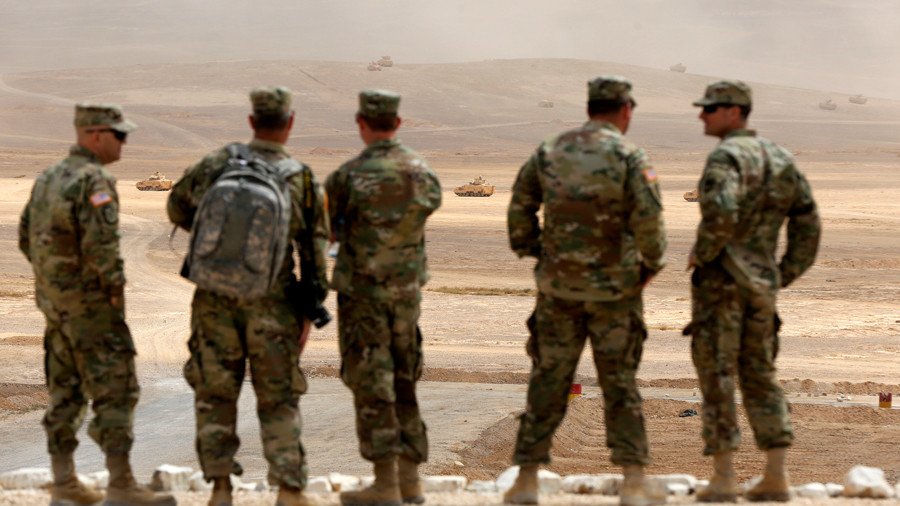 Russia has criticized Washington's disregard for international law following a report that US troops will remain in Syria after the defeat of ISIS in order to prop up local Kurdish forces and put pressure on Damascus.
Russian Foreign Ministry spokeswoman Maria Zakharova said on Thursday that there were no legal grounds for the US to have a military presence in Syria. "They are there not only without permission from Damascus, but also in direct violation of the wishes of the Syrian government. In fact, what they are doing could be described as occupation," the official added.
Zakharova's remarks came in response to an article published in Washington Post on Wednesday, which quoted anonymous US officials who said the goals of the Trump administration in Syria had shifted from defeating terrorists to influencing Syrian politics.
"US Defense Secretary [James Mattis] openly said on November 13 that the American troops will not leave Syria until progress is made with a political resolution. The conditions of which, we presume, the US wants to dictate arbitrarily," Zakrarova said. "We have noted on numerous occasions that such statements cast a serious doubt about what the true goals of the US-led coalition are in Syria."
Previously, Washington justified its Syrian deployment based on the need to fight terrorist group Islamic State (IS, formerly ISIS). However, with the jihadists now in retreat, US officials have been changing the narrative, trying to explain why their military force remains in a sovereign nation, into which they were never invited.
You can share this story on social media: