US Jews have 'convenient lives' far from rocket attacks – Israeli deputy FM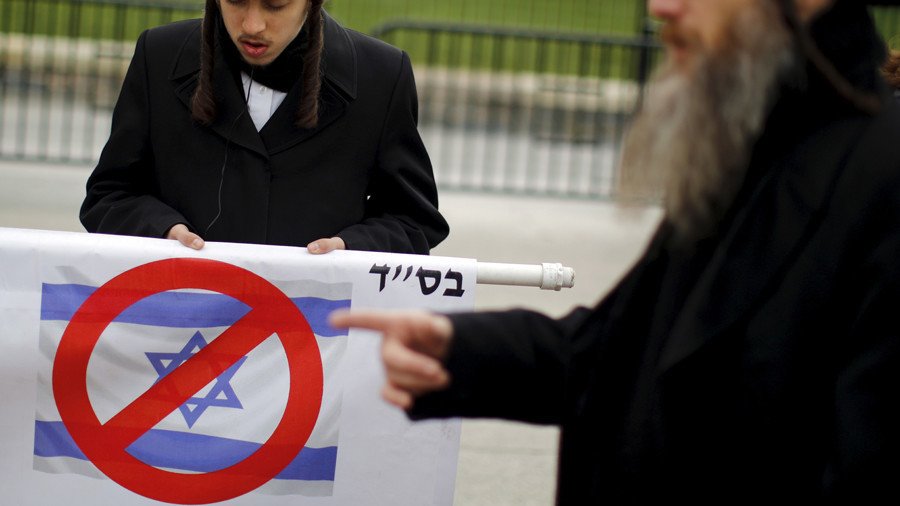 Israeli deputy foreign minister has accused American Jews of living "convenient lives" and not understanding how it feels to be "attacked by rockets." It prompted a rebuke from Prime Minister Benjamin Netanyahu, who said the statement is not Israel's stance.
Tzipi Hotovely appeared on Israeli news channel i24 on Wednesday to address increased tensions between Israel and US Jews. Those tensions include disputes over restrictions on non-Orthodox prayer at the Western (Wailing) Wall and over the Israeli government's policies on Israeli Arabs and Palestinians.
In her comments, Hotovely said that one of her goals is to "bring American Jews closer to Israel...everyone is welcome to come here to influence Israeli politics." She also stated that US Jews are too far away from the reality of Israeli Jewish life.
"The other issue is not understanding the complexity of the region," she said. "People that never send their children to fight for their country, most of the Jews don't have children serving as soldiers, going to the Marines, going to Afghanistan, or to Iraq. Most of them are having quite convenient lives. They don't feel how it feels to be attacked by rockets, and I think part of it is to actually experience what Israel is dealing with on a daily basis."
Netanyahu responded to her "offensive remarks" on Thursday. "Diaspora Jews are dear to us and are an inseparable part of our people," he said in a statement. "There is no room for such an attack, and its words do not reflect the position of the state of Israel."
Hotovely's comments were also slammed by other Israeli politicians, including Zionist Union chairman Avi Gabbay, who called them "miserable.""Netanyahu already condemned her statements, but don't be confused, she expresses the government's decision to sacrifice relations with US Jewry for petty politics..." he added, the Jerusalem Post reported.
Yesh Atid party chairman Yair Lapid said the deputy foreign minister's comments "combine ignorance and arrogance." He went on to assert that "this government does not stop dividing the Jewish people in Israel and abroad."
The director of the Reform Movement called on Netanyahu to fire Hotovely, accusing her of abusing her office and widening the gap between Israel and diaspora Jews. "It is unthinkable that this is the face of the State of Israel towards world Jewry," Rabbi Gilad Kariv said. "The majority of the Israeli public and the majority of the Jewish world is fed up with the campaign of attacks, denigration and incitement of senior politicians against diaspora Jewry."
Meanwhile, a Thursday post on Hotovely's Facebook page claimed that "partial quotes" taken from her remarks were "undermining the central message."
Stressing unity between Israeli and American Jews, she said: "We are siblings, and siblings are allowed to have any argument within the family...I view the link between us and the American Jewry as essential."
Hotovely's office also said in a statement that the deputy FM's remarks were aimed at addressing the complexity of living in Israel, facing the ongoing threat of terrorism and missiles aimed at the civilian population. "There is great difficulty for people who don't experience daily life in Israel to understand the Middle East. The gap is due to the different realities of life," the statement said.
It went on to also stress that only part of the interview was published online, and other remarks made by Hotovely were aimed at uniting the world's Jews. "It is important to say that most of the interview spoke about the importance that [Hotovely] sees in the connection between us and American Jewry, and that Israel is the home of all the world's Jews...it's a shame that this part has been left out of the part published on the internet."
You can share this story on social media: