'Potentially toxic' cloud engulfs Brussels suburb, locals told to stay indoors (VIDEO)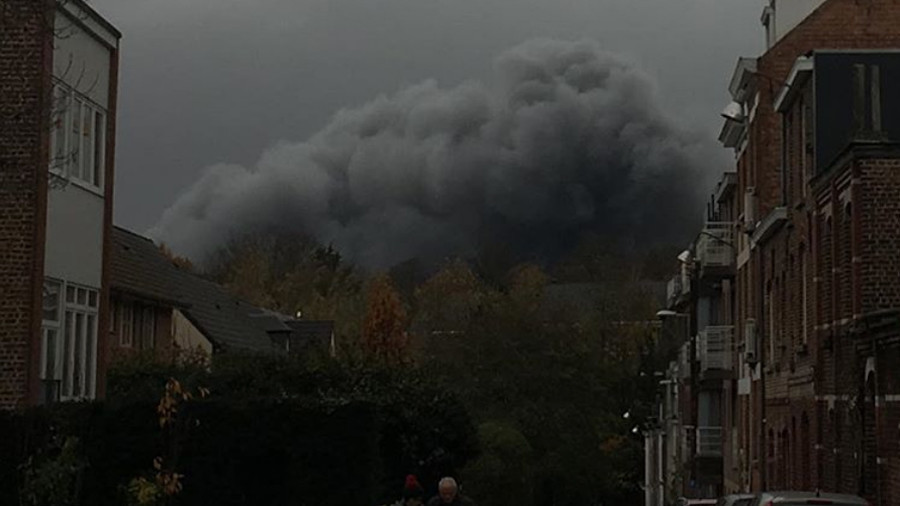 A thick and potentially toxic cloud of smoke has engulfed a Brussels suburb following a huge fire at a waffle factory, officials said. Local residents were told to stay indoors and to keep windows and doors shut.
The incident took place in a Milcamps plant in the Forest municipality, less than 1km from the center of the Belgian capital. "The fire has caused a thick plume of smoke that is potentially toxic," Forest Mayor Marc-Jean Ghyssels said, as cited by De Morgen newspaper.
Local authorities advised the town residents to keep windows and doors shut, and to stay indoors. Some 200 students from a local school and employees from nearby companies were evacuated. "A significant amount of smoke is visible and we have asked [the local] population to close doors and windows, and to stay inside," police said, as cited by RTBF.
Several teams of firefighters have arrived at the scene to battle the blaze. "The building is completely lost," Pierre Meys, spokesperson for the local fire brigade said. "There are no victims, the factory had been evacuated before the fire brigade arrived," he added.