Russia sends deep-sea craft to help search for Argentine submarine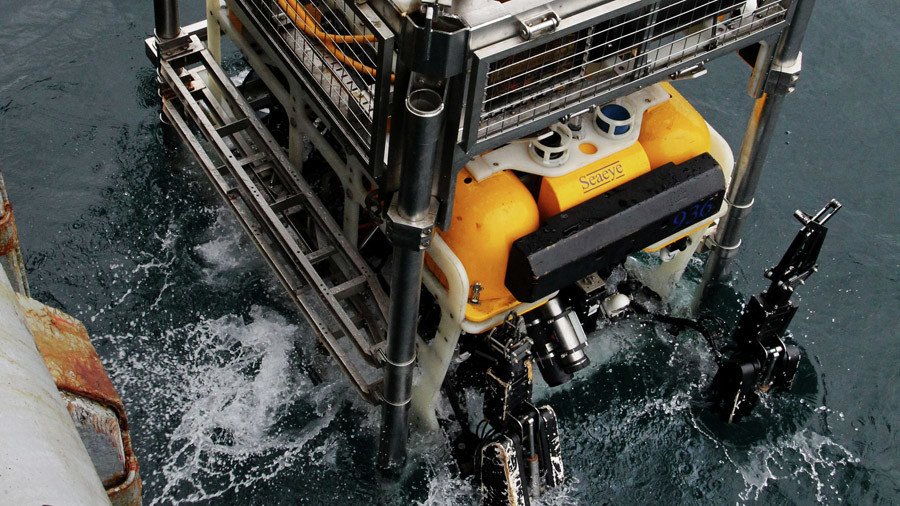 The Russian military has sent its top-notch research vessel, equipped with submersibles, to assist the search for the missing Argentine submarine, the Defense Ministry says.
The 'Yantar' has been sent to the search area, where ARA 'San Juan' with 44 crewmembers on board is believed to be stranded, the ministry reported on Thursday. On Wednesday, Russian President Vladimir Putin offered help in finding the submarine, which has been missing since November 15.
The submersibles on the 'Yantar' are capable of diving up to 6,000 meters and are equipped with manipulators and other devices for complex underwater operations. The ship itself has advanced detectors, which may help to determine the precise location of the submarine. The surveillance capabilities have gained the 'Yantar' the label of 'spy ship' in the Western media.
The 'Yantar' has been part of Russia's Northern Fleet since being commissioned in 2015. She is a 5,320-ton special-purpose military vessel officially dubbed an "oceanographic research ship" and reportedly equipped with Konsul-class submersible. Her presence off the US coast the same year sparked concerns in Washington over her suspected ability to sabotage underwater cables.
The Russian military has also sent an airborne team of maritime rescue operation specialists to assist in the search. Among other things the team is equipped with a submersible called Pantera Plus.
Britain has also sent a plane to join the search. The US has sent two P-8 Poseidons, a naval research ship, a submarine rescue chamber, and sonar-equipped underwater vehicles. US Navy sailors are also helping with the search.
READ MORE: US fears Russian subs near undersea cables may cut off communications - report
It comes as time is running out for the Argentine submariners, who may still be alive but in danger of running out of oxygen in a stranded vessel. So far the location of the missing sub has not been pinpointed, but rescuers have some leads to investigate.
One of them is a "hydro-acoustic anomaly" detected a week ago in the region the 'San Juan' went missing, Argentinian Navy spokesman Enrique Balbi told reporters on Wednesday. The phenomenon occurred at 30 nautical miles north of the last position from where the submarine had communicated.
According to US Navy Lt. Lily Hinz, the sound detected underwater could not be attributed to marine life or natural ocean noise. "It was not a whale, and it is not a regularly occurring sound," she said, as quoted by AP.
Planes and ships from a dozen nations are taking part in the mission. Search teams are covering an area of some 185,000 square miles (480,000 square kilometers), which is roughly the size of Spain.
You can share this story on social media: