Sparks fly as RMAF Hercules plane makes 'belly-landing' (VIDEO)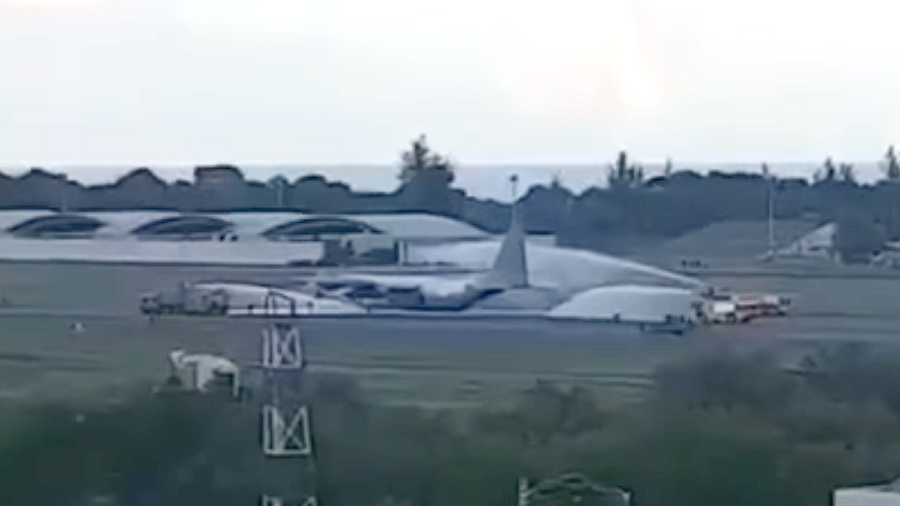 A Royal Malaysian Air Force (RMAF) plane made an emergency belly-landing at Labuan International Airport following a landing-gear malfunction.
The military transport aircraft, C130 Hercules, was forced to land without tyres on Saturday after circling the airport for six hours to burn off fuel in preparation for the potentially life-threatening landing.
"The military aircraft was unable to land normally at the airport in Labuan due to its malfunctioning landing gear," said the Defence Ministry in a statement.
READ MORE: US Marines ground air tanker type involved in fatal crash
Labuan Airport closed down, reportedly cancelling 11 flights, while emergency services attended to the plane on the runway.
"The aircraft made the emergency landing after circling the airspace for six hours. It has landed safely."
Neither the pilot nor the crew were injured in the incident.