Skid row! Cars slide down slippery slope, slamming into others after heavy snowfall (VIDEO)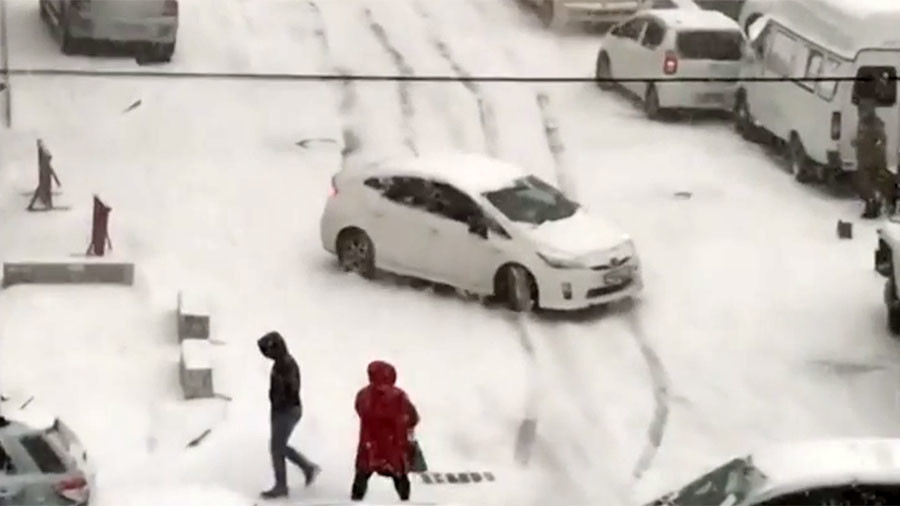 Heavy snowfall in Russia's Far East had car owners showing some extreme driving while negotiating a slippery slope in Vladivostok – but none of them succeeded. Multiple cars skidded downhill and rammed into each other, all caught on camera.
A narrow one-way road down a hill has become a nightmare for drivers. Stunning footage released by RT's Ruptly video news agency shows some drivers tried to simply slide down the road, but failed and ended up slamming into parked cars. Slow driving didn't help much either, as others simply smashed into moving traffic.
More than 250 car accidents were reported earlier last week on the icy up-and-down roads of Vladivostok during the 24 hours after the first massive snowfall of the season. The city was almost brought to a standstill, with many commuters spending hours trying to get home.